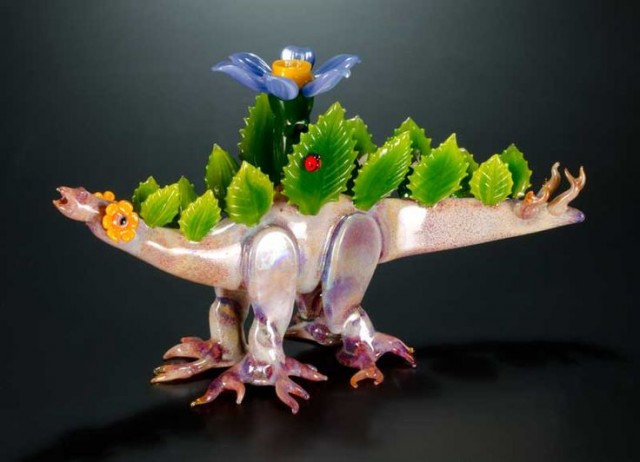 This rig was found on Instagram from Robert Mickelsen.
Springtime Stegosaurus Rig
Welcome to the first day of Spring 2015! What better way to celebrate than a fat dab out of a bona-fide Springtime Stegosaurus rig? This heady glass is a collab between Robert Mickelsen and Joe Peters Glass. You have to really appreciate the attention to detail here — the feet that look like roots, the gorgeous green shaded leaves, and of course that little ladybug hanging out is a beautiful touch. Hats off to rigs that double as art.
Check out other posts from Weedist's Piece of the Week series.
Recent Piece of the Week Posts