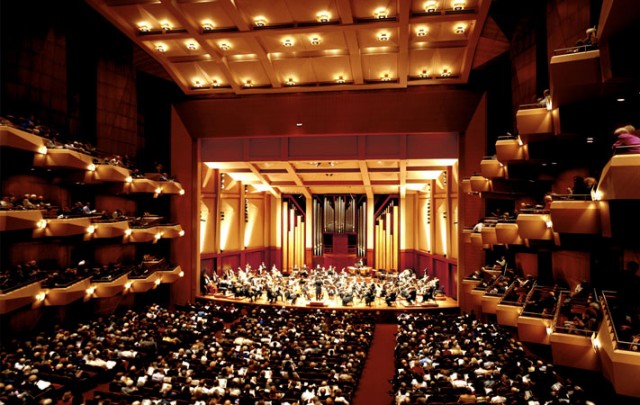 For my part I will say that I find every great high to also be a matter of time and place. Cannabis is a lot about the mind, but it's also about the environment. I smoke a lot, but one recent high really stood out and I wanted to share it. It absolutely had to do with where I was and what I was doing. The consistently epic Seattle meds also helped.
I was at an amazing venue for terrific tunes. It was both a weedist destination and great music while high —  a fantastic hybrid if you will. It will be pretty tough to beat Gustav Holst' The Planets performed by the Seattle Philharmonic at Benaroya Hall.
I'll open by saying that I was mildly and not visibly baked. I knew where I was going and what I was doing, so overdoing it was not the plan. I was feeling just right and that's what the evening called for.
The Venue
I've been a few times to Benaroya Hall, but this was the first time baked. I'm amped that we got there earlyish, because this really was an amazing place to walk around happy. Benaroya Hall is what I am imagining is a more contemporary style opera/concert hall. The outside atrium is big but not enormous, so you can really get a pretty full view when you look up. It was awesome to gaze up and get lost in the glass. I distinctly remember thinking, "This is like being at a classy stadium."
Outdoor stadiums look very similar, but also very industrial. Blame it on the weed, but my mind immediately drew class distinction due to what it perceived as a carpeted stadium. After wandering around a bit more, I headed inside the hall. One side note worth noting is that everyone around me was drinking at the time. No one knew I was stoned, but I doubt drinking "socialites" would've dug knowing I was. It was definitely that brand of stuffy environment.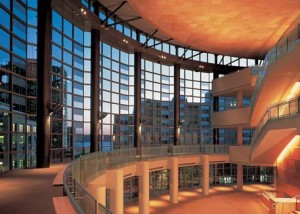 The inside of Benaroya Hall is quite grand and fun to stare into stoned. Of particular note are the boxes running down the sides. These are the seats that go back to feudal times. Benaroya Hall's boxes look just as aristocratic, but also very futuristic and modern. It's a trippy effect anchored by the HUGE organ dead center of your line of sight.
Once the music started I was immediately reminded of why we go to such venues. The acoustics were amazeballs. Anyone remember that Maxell tape commercial with the guy blown into his chair? Well, that's pretty much how I felt and it was pretty dope. The strings and organ sounded remarkably full.
I wished I was in the leather chair from the commercial, though my seat was certainly comfy enough. I found the whole experience to be very immersive, which thrilled me. The combo of tremendous acoustics and modern venue really do a lot to help you "zone out."
The Meds
Like I said, just enough to get right, but not enough to be goofy. I decided to go with a 100mg Chaos Caramel made with solventless hash. I know 100mg of active THC seems like a lot to be out. That is only due to my tolerance. Analogously for moderate smokers, I'd say this was about 25mg worth of an edible high.
I would very confidently recommend both this venue and The Planets composition to any Seattleite craving a great stoned evening. From the modern design to the mind opening sounds played there, this is high culture for the culture, personified. #SuccessfulStoners