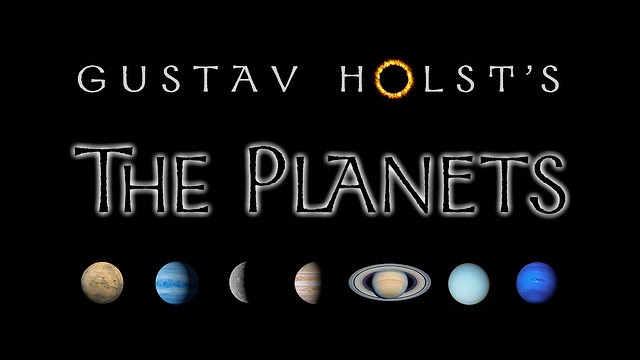 It will be pretty tough to beat Gustav Holst' The Planets performed by the Seattle Philharmonic at Benaroya Hall.
The music is actually specifically why I decided to go to this venue stoned, having been there in the past. This is a fairly contemporary piece having been written in the early 1900's. The treasure for stoners is that it is quite aptly named. The Planets are 7 distinct classical movements each written with a planet as its theme.
The suite has seven movements, each named after a planet and its corresponding astrological character:
The piece opens on Mars in such a commanding and war-is-coming fashion. My mind was captivated by visions of Star Wars and Star Trek simultaneously. However, not ten minutes later we were on Venus. Venus was full of violins, soft drums and the occasional triangle ding. It was serene and I loved it. With the crash of a cymbal, Mercury had me right back up in my seat. I could talk all day about the swings in moods, but I won't. You can see how this went down and it was so damn satisfying.
What I will do is encourage every stoner who appreciates music to give this piece a listen. As it turns out, sections are often used in sci-fi and for good reason. From the forceful and attention demanding Mars, to the day dreamy, peaceful tones of Uranus, The Planets is a tailored adventure for the potted up cerebrum.
This is the kind of piece that makes classical fans out of non-listeners. So much of it sounds like you were listening to a sci-fi film being scored live. It's the perfect audible blend of intrigue and adventure.
I would very confidently recommend both this venue and composition to any Seattleite craving a great stoned evening. From the modern design to the mind opening sounds played there, this is high culture for the culture, personified. #SuccessfulStoners