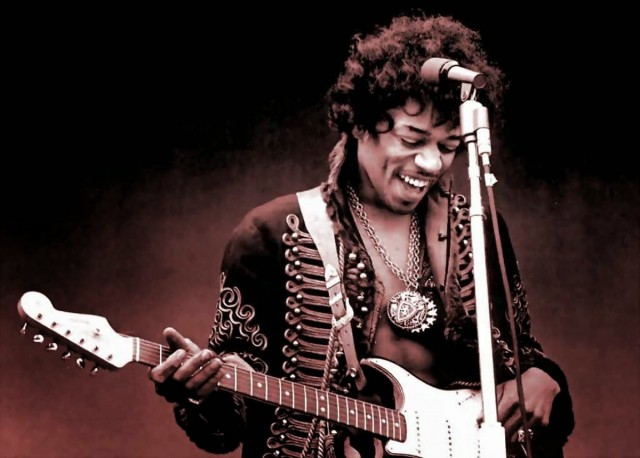 Willie Nelson has a pot product line, Snoop (D0gg) Lion has his, and recently Bob Marley became possibly the first departed iconic musician to have his likeness applied to a cannabis business line. Now, it would seem Jimi Hendrix is up next, with a cannabis and hemp-based edible product line soon to be released bearing his likeness and song titles.
Nutritional High International Inc, a Toronto based company, recently announced that they have, "entered into an exclusive licensing agreement… under which the Company may manufacture and distribute various marijuana and hemp-based edible products using the song titles and bearing the likeness of iconic guitarist Jimi Hendrix."
The products will be released under the name Edible Experiences and will reference Hendrix's popular songs, "Purple Haze" (a THC-based product line) and "Stone Free" (a CBD-based product line). Nutritional High International reports that the lines will also include hemp oil products, such as candies, both hard and gummy, as well as health and energy drinks.
There are also plans to release an edibles product line under the nomenclature Jimi's Cannabis Collection, as part of a partnership with Hendrix's brother's company, Purple Haze Properties. Purple Haze Properties will also be independently releasing other products such as dried cannabis leaves, and they intend to open Hendrix-brand cafes in various cannabis markets across the U.S.
As the age of legal cannabis consumerism is born, the dawn of cannabis branding and marketing is upon us. It comes as no surprise to see some of the biggest names associated with cannabis culture become attached to new products and lines. However, whereas Nelson and Snoop (Dogg) Lion have personally launched their businesses and have control over how their images are used, the same unfortunately cannot be said for Marley and Hendrix. Thus, the new Marley and Hendrix lines are rife with nostalgia and come across as perhaps somewhat commercial.
These are the musicians our culture loves and admires, and we want to pay homage to them. However, it is a shame they are not here to direct the way in which we do so. Additionally, Experience Hendrix, the family-owned organization that oversees Hendrix's estate, are not involved with the new line from Nutritional High. Experience Hendrix issued a statement saying, "This has nothing to do with Experience Hendrix LLC, the legitimate Hendrix Family-owned entity which administrates intellectual property associated with Jimi Hendrix."
Nutritional High International is confident however that they are not infringing on any rights, stating that they, "had our legal team go through everything."
Reportedly, Colordoan consumers can expect to see the new Hendrix themed product lines in legal shops by the end of the year. Will Hendrix's likeness prove to be a boom to their business? Only time will tell.
The real question is: who will be next? The Grateful Dead? Janis Joplin? Peter Tosh? Bob Dylan? The Beatles?
And finally, how do you feel, as a fan, about musician's legacies being used by unrelated parties to market and brand products in the new recreational pot market? Is it a fantastic chance to pay homage to the artists who inspired our culture? Or is it merely a calculated marketing scheme? Let us know your thoughts in the comments below.
Julian Marley ....juju royal.
www.jujuroyal.net
@jujuroyalbrand
Looks like a lawsuit is coming very soon.
Licensing without the intellectual owner's permission is a calculated marketing scheme.