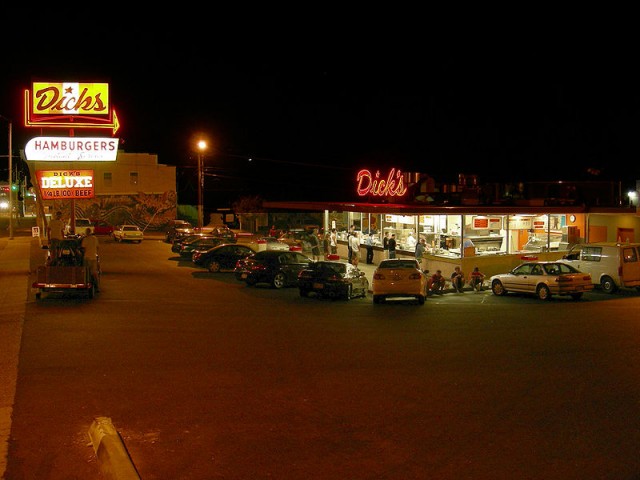 Dicks Drive-In is a well-known Seattle icon and a top Weedist destination. With only six locations in existence, all but one of which are located within Seattle city limits, you can only enjoy the unique flare and style in the rainy city or in the nearby city of Edmonds.
Approaching it's 60th anniversary, Dicks offers a classic burger joint drive-in menu. There aren't many options, but since 1954, people flock to enjoy the real-beef burgers and greasy, cut-fresh on-the-spot french fries.
As the hub of the legal cannabis market in Washington, stoners are bound to flock to Seattle to enjoy all the metropolitan city has to offer, including some of the most relaxed cannabis laws in the world. And as all frequent cannabis enjoyers know, sometimes your munchies can only be satisfied with a classic, deliciously greasy American meal. Of course, shakes and sodas are also on the menu and are a must for all those weedists out there looking to fend off the munchies with a trip to this Seattle icon. They are open seven days a week from 10:30 am to 2 am, late enough to satisfy those late night munchie attacks.
Having grown-up in the Seattle-suburbs, Dicks has always been a special treat. Going to Seattle was relatively rare, and us children always conspired to talk our parents into a stop at Dicks.
Now that trips to Seattle are more frequent and I'm aware of the health consequences of a diet high in saturated fat, trips to Dicks are reserved for very special occasions. These tend to be after long, busy days when I'm winding down, smoking some herb and enjoying the company of friends or family.