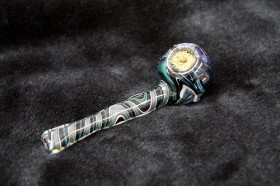 Ever think back on friends you smoke with on occasion now that were once acquaintances with no knowledge you each used cannabis and how the relationship evolved?
Sharing a bowl with a casual friend or colleague for the first time is like breaking bread on steroids for me.
I find most conversations over cannabis (in less than mind blowing quantities), people tend to lower their walls, be more patient, open up more while talking and be more open minded while listening. Much more so for me than sharing a nice bottle of wine with someone, although I enjoy it as well.
If you only run into each other afterwards once in a while, there's usually a relaxed feeling of camaraderie and should the occasion arise again, it's easy to shoot the shit over another bowl.
This will likely elicit stronger responses from those who have lived in non-marijuana friendly states with heavy doses of social stigma for those who use cannabis, particularly before marijuana reform started skyrocketing in the polls.
Having lived in NYC during Giuliani's entire time as mayor and part of Bloomberg's, there was still a serious amount of taboo for smoking marijuana and minimal police tolerance. I think all of this added to the strength of that initial experience of sharing marijuana with someone. Look how low public support was even in the early 1990′s for legalizing marijuana: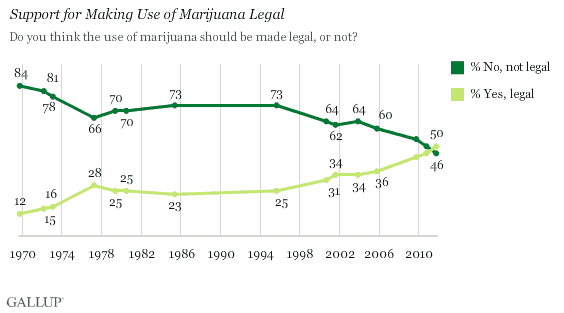 Cannabis is the ultimate icebreaker, it cuts across racial, gender, religious, and socioeconomic lines. Whether it's strengthening existing relationships or reducing inhibitions to forging new ones.