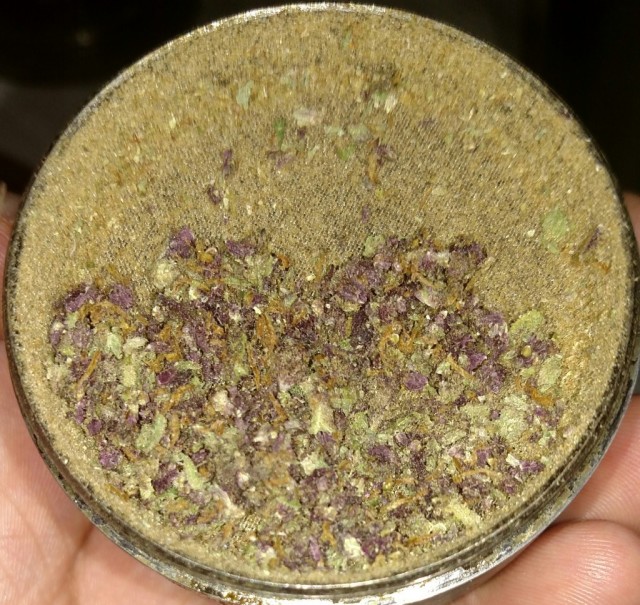 Posted by @diablodabs
I love the way beautiful whole plants and buds look. I think we all do. However, is it not what's on the inside that really counts? Whilst in preparation to roll a doob the other day, I looked down into my grinder and said, "Now, if that's not Instafire, I don't know what is."
I immediately decided to share it with my fellow tokers. Shouts out to me on the post here. Scratch that, shouts to Fweedom Collective who harvested this bonkers Predator Pink.
Predator Pink is one of Pink 2.0's parents. I've got to tell you, I love everything about this family! Purples, reds and greens — oh my, this is some potent toking indeed. Colors aside, how about all of that frost? It's one thing to have a frosty outside, but nothing yells "blazed" like frost down to the core.
In case you're wondering, this was about a .5 gram nug, fine ground. And no, not all of that kief was from this grind, but plenty sure was. It's also worth noting that this is not even the kief catcher. As soon as I turn this over, all of that kief is coming right back down and into my Zig Zag. #WFAYO
Check out other posts from Weedist's Instafire series!