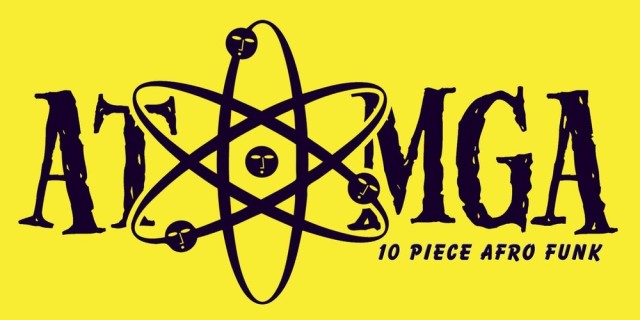 ATOMGA are a Denver-based afrobeat band whose sold out CD release party for their new LP "Black Belt" was earlier this month at Denver's The Bluebird Theater, a popular Colorado music venue that has served as a watermark for all local Colorado bands.
The show was excellent and featured ATOMGA's full 10-piece lineup serving up well over an hour of African-infused funk and dance tunes to a packed house as well as stellar opening sets from New Orleans band The Dirty Bourbon River Show and Human Agency. And the way I got tickets to the show was especially remarkable for Weedists.
I bought a $6 pre-rolled joint at Denver dispensary L'Eagle and got two free tickets to the show. If you don't live in Colorado in 2015, then I'm sorry you have to miss out on absurdly amazing deals like that. As legal Colorado recreational dispensary increase in size and profile, tie-ins and sponsorship with live music and other events seem to only be increasingly in frequency.
I smoked the joint with some friends outside the venue right before ATOMGA took the stage and even offered some to the members of The Dirty Bourbon River Show, which is always a good way to make an introduction to a great musician whose set you just enjoyed for the first time.
ATOMGA'S newest release is chock full of all of the elements that have allowed them to easily ascend the local Colorado music scene and continue to book bigger and better shows. Take great players and funky, interesting tunes and play them well —  it's a formula that has worked for countless other bands in the past and one that ATOMGA have collectively mastered.
My suspicion is that it won't be too much longer before the rest of the country gets to experience the funky fun that is ATOMGA, but until then, here's a sample taken from their CD release show of something of which you really should be listening: