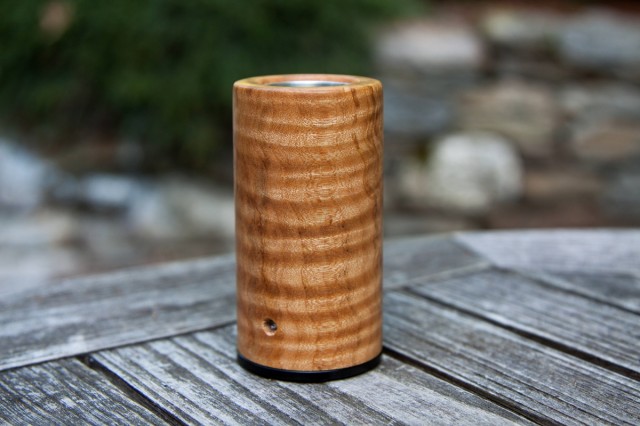 I love vaping my cannabis when I can, because, let's face it, along with edibles it's the best route for medicating. Combustion of cannabis flowers and concentrates can allow some unwanted chemicals and substrates into our bodies and lungs, which are less than beneficial to us. I am also Pro-American made goods, although, I understand many good products come from around the world.
But I came across this new contraption on my vacation and I was simply amazed and taken aback by the craftsmanship, the quality of the vapor produced, and the ease of use. Since I have rheumatoid arthritis there are several new devices out on the market, such as hash or vape pens, that can be seriously difficult for me to maneuver and use, let alone disassemble and clean. This was not the case with this vape.
The beautiful vaporizer I am speaking of is made by EpicVape and is called the "E-Nano."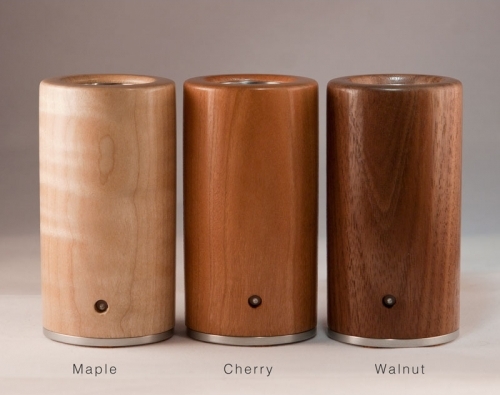 The EpicVape company came about when the makers ran across the "log style" vaporizers made and sold among only a select few, and they loved the design so much, they decided to make their own designs. These "log style" vaporizers are something I've never seen before, but remind me of two popular vaporizers put together: the Launch Box and a Volcano. I say this because these E-Nano vapes are made of select quality woods (like the Launch Box), such as Walnut, Koa, Maple and Cherry. Additionally they offer different wood patterns such as Burl or Fiddleback.
I also say it reminds me of the almighty Volcano vape because of how the E-Nano is loaded and heated. With only a very minuscule amount, you load the cannabis into the glass stem which then attaches to the top of the device's ceramic heating element. Then you simply puff away.
Another great feature on this vaporizer is the ability to control varying degrees. This control feature allows you to choose from 0 to 500 degrees and will heat completely within a minute or two.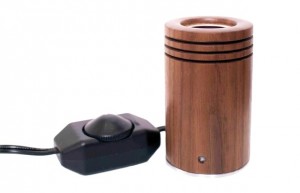 The EpicVape company states on their website that because of the way this device is set up, the vapor that you inhale actually never comes in contact with a heating element. Neither, in fact, does the cannabis (or any other vaping herb). Because this device works through convection and not conduction, the result is a pure tasting vapor that ensures absolutely no combustion. You can also truly taste this result time and time again.
My friend loaded his device first with his cannabis and it tasted beautifully, like an herbal tea with earthy notes. Next I put some of mine in there and it tasted about the same, but with different notes of a more green and floral profile. Then my friend tells me this vape also works wonders on concentrates such as wax, but he didn't know where the glass screen was, so I'm yet to test those capabilities myself.
I would love to own this EpicVape E-Nano as soon as I can get my hands on it. The small compact design of only 2″ x 3.75″ makes it a discrete device, but the wood and ceramic materials, make it an outstanding piece of art for any surface of your home. However, what sells me the most is the variable temperature control, which leads to a true bouquet of taste and an eye-opening experience of what cannabis vapor has to offer.
 Check out other posts from Weedist's Product Review series!