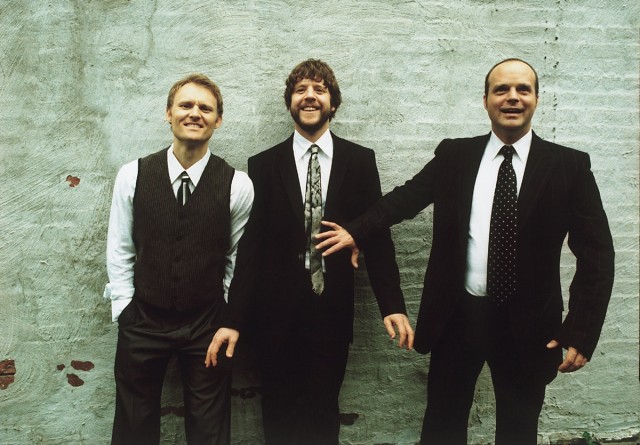 I was 14 years old and had just begun taking guitar lessons when my teacher, a grad student studying jazz guitar, handed me a burned CD and told me I had to listen to it. At that point I was primarily interested in learning Red Hot Chili Peppers and Led Zeppelin riffs, so I really had no interest in the funky sounds on that disc.
About a year later, I was going through some CDs in my messy teenage room and re-discovered the CD, which after a year of gaining musical taste sounded much, much better. That CD was A Go Go, officially attributed to guitarist John Scofield but featuring the funkiest backing band imaginable: the legendary Medeski, Martin & Wood.
Made up of keyboard virtuoso John Medeski, drummer Billy Martin and bassist Chris Wood, Medeski Martin & Wood (or MMW for short and for bumper stickers) are a group that has been seamlessly blending jazz, funk and avant-garde styles for over 20 years. First coming to prominence in the early-to-mid 90s with the then burgeoning jam band scene, MMW has been pushing musical envelopes and inspiring countless musicians and fans around the world. They have been touring basically non-stop since their formation, and their live show is an extended master class on how to groove.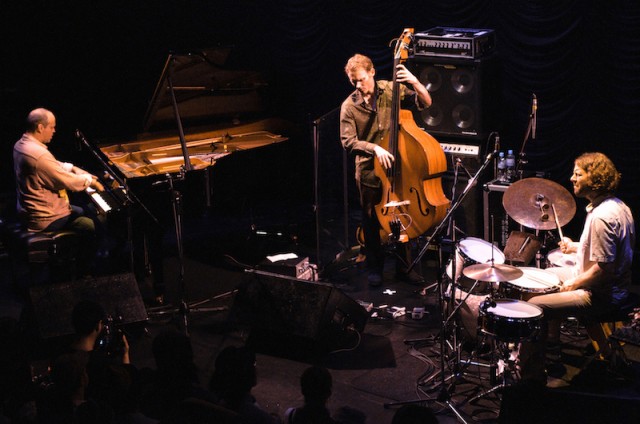 Some of my many favorite records of theirs include the funky Shack Man and Combustication, to the experimental tunes on End of the World Party (Just in Case) and their series of Radiolarian releases (in which they methodically wrote, then toured, then immediately recorded new material in multiple rounds). Their collaboration with John Scofield began with the now-legendary A Go Go and has since turned into a full-fledged band (aptly named Medeski, Martin, Scofield & Wood) with multiple tours and several new records, including last year's Juice.
Their earlier records had more of an avant-garde jazz sound but has since evolved to include all kinds of sounds that just feel good after a session, from funk that is perfect for dancing to experimental sounds that make it easy to trip out. Bassist Chris Wood also has a fantastic roots-rock band with his singer-songwriter brother titled (aptly, once again) The Wood Brothers, who are excellent, yet totally different.
Medeski, Martin & Wood are a funky institution. They are a band whose versatility may not have made them a household name, but if your household has a musician living in it, you know who they are. If you haven't yet heard Medeski, Martin & Wood, do yourself a favor and crank this up LOUD: