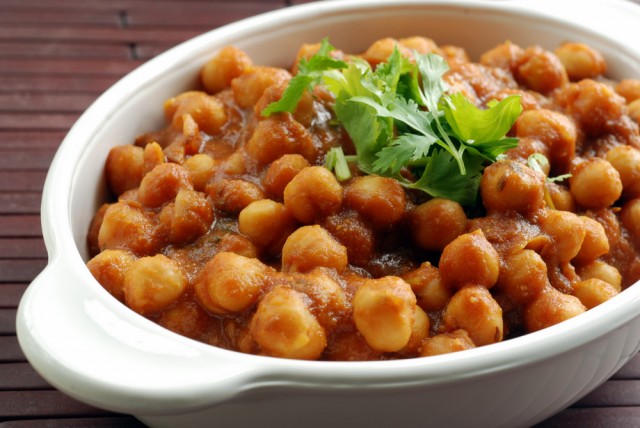 Curried chickpeas is an incredibly flavorful dish, bursting with spices. Chili, tumeric, paprika, cumin, garam masala and coriander come together in this dish to create the loved curry flavors, while cannabis coconut oil adds a medicated twist. Enjoy this dish on a cool Summer day, or with a glass of medicated mango lassi to compliment it.
Serves 4
Here's What You Need:
2 onions (sliced)
4 garlic cloves (crushed)
1 lb (13 oz) can of chickpeas (rinsed and drained)
14 oz can chopped tomatoes
2 tablespoons cannabis infused coconut oil
1 teaspoon chili powder
1 teaspoon salt
1 teaspoon ground turmeric
1 teaspoon paprika
1 tablespoon ground cumin
1 tablespoon ground coriander
1 teaspoon garam masala
Optional: yogurt, naan bread
How to Make Chickpea Curry
Begin by heating the cannabis coconut oil in a large pan. Add the garlic and onion and cook on low-medium heat until the onion is soft, stirring frequently. Once the onion has softened, add the chili powder, paprika, salt, cumin, tumeric and coriander to the pan. Continue to cook and stir frequently, for an additional 3 minutes.
Next, stir in the chickpeas and tomato. Cover and simmer over low heat for 20 minutes. Stir occasionally.
Finally, stir in the garam masala. Cover again and simmer for an additional 10 minutes.
Serve immediately while still warm. The dish may be eaten with naan and/or a dollop of yogurt.
Enjoy!