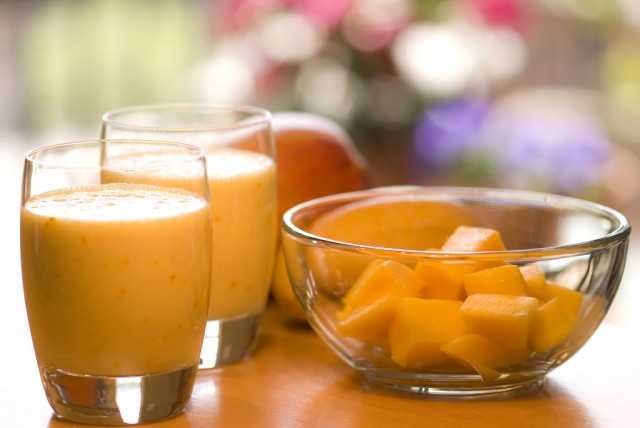 Summer is almost here, but warm weather doesn't mean the end of your love for spicy and rich dishes. A traditional Indian recipe, mango lassi is a cold, thick and irresistibly delicious drink that turns even the spiciest foods on the hottest of days into a wonderful and refreshing treat. This medicated version uses fresh juicy mangoes, yogurt, cannabis infused milk, coconut sugar and your choice of cardamom, saffron and/or rose water for a drink bursting with flavor that's perfect for the warm Summer months.
Here's What You Need:
3 mangoes (peeled and chopped)
2 cups plain yogurt
1 cup cannamilk
4 tsp coconut sugar
1/8 tsp ground cardamom
Optional: substitute cardamon for saffron strands, or 1/2 tbsp rose water (or mix and match these enticing flavors!)
Garnishes: top with mint leaves, fresh mango slices or a dash of cardamom
How to Make Green Mango Lassi
Being by carefully peeling, seeding and chopping the three fresh mangoes, so that all that remains is the juicy mango flesh. Place these in a blender.
Next, add the yogurt, cannamilk and coconut sugar to the blender. Finally, select either the cardamom, saffron or rose water and add that to the blender as well.
Blend all ingredients until smooth and creamy. If the consistency is too thick for your liking, add a little more cannamilk, or some ice cubes for a frosty texture.
Place in refrigerator and allow to cool for up to an hour.
When ready to serve, pour into glasses and garnish with mint leaves, mango slices or a dash of cardamom.
Enjoy!