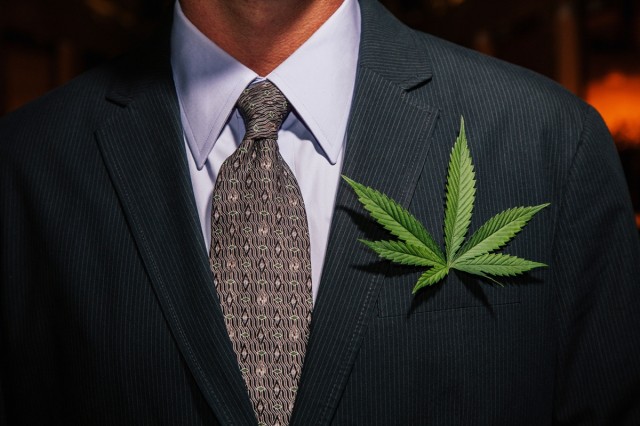 March 10th marked the introduction of a bill in the United State Senate that would radically change the federal government's stance on medical cannabis. Sponsored by two Democrats and a Republican (none other than Rand Paul, libertarian-leaning conservative potential presidential candidate and son of prominent libertarian and former physician Ron Paul), the bill is a serious step in the right direction that would reclassify cannabis from a schedule I (no medical benefits, high rate of addition) to a schedule II drug and would allow states to set up their own laws governing cultivation and sale.
The Compassionate Access, Research Expansion, and Respect States (CARERS) bill would, among many other things, lift the restrictions on banks working with medical growers that are within their state's law, and would also do away with the strict laws against research on the medical effects of cannabis.
It's the research component that is especially exciting for weedists around the country — as the start of actual medical studies would no doubt lead to a great deal of discoveries on how THC, CBD and other cannabinoids directly affect the human body.
It's important to stress here that this bill deals with medical cannabis, not recreational cannabis. Unlike separate bills that were introduced in the House chamber of Congress a few weeks ago that aim to create a real legal framework for recreational sales to consenting adults over 21, this bill takes aim at helping the growing number of patients around the country that are being denied access to a treatment that has proven time and time again to reduce pain and suffering for many different illnesses.
Regular readers should definitely be familiar with the countless medical cannabis patients that are incarcerated for cultivating their life-saving medicine, and the stories of families that have relocated to gain access to cannabis oil to treat their young children.
The advances in recreational laws in the past few years has obscured the argument for medical marijuana, which is used by many people around the world for its ability to reduce pain, improve function for those affected with seizure-causing disorders and much more. While the health effects of cannabis are well-documented at this point, there have still been no real clinical trials thanks to the federal government's commitment to shutting down anything that has to do with cannabis; this new bill would finally push forward with concrete research.
While full legalization is obviously great, the medical benefits of cannabis are nothing short of life-changing for many chronically affected patients. So if this bill can somehow pass the partisan gridlock of Washington DC, it will be a job well-done by the people in charge to overturn the absurd federal-vs-state conflicts that currently exist.
Increased research and decreased criminal penalties can only lead to the positive change that this country so desperately needs. Here's to hoping that Congress can see past the decades-old propaganda and do the right thing for those in pain that want access to something that has already been proven to work (and with further, legal research will only improve in effectiveness).