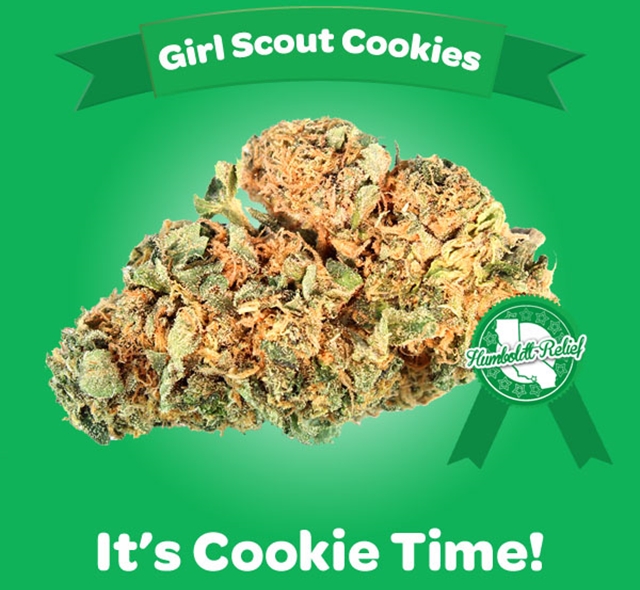 It's always been known that the names of many cannabis strains and her products are often centered around a play-on-words, imagery and parodies, rather than serious branding and attention to legalities. However, with full legalization in several states, and widespread medicinal use throughout the country, things are starting to change.
Around this time last year you may recall the "genius Girl Scout" who was selling her Girl Scout Cookies in front of a California Dispensary, and did so resulting in a complete success. Colorado on the other hand, did not feel the same and told their girls they are not allowed to sell outside of dispensaries in the state of Colorado. This took a blow to stoners statewide and the cookie lovers inside each one of us.
Now, two months into 2015, a new branding conflict is brewing.
Earlier this week I was picking up my bi-monthly medicine stock at my local dispensary and was talking with one of my close budtenders when she mentioned that a representative of the Girl Scouts of the USA chapter, Girl Scouts of Colorado, came in for a chat.
They told the owner that they no longer wanted the name "Girl Scout Cookies" to be associated with any form of cannabis, including the popular strain and other strains such as "Thin Mint." They then gave them their card and walked away. I've heard this from several other dispensaries here in Colorado, but am unsure of how far this may go since these rumors have just started to surface.
This is reminiscent of last summer in June 2014, when a Colorado based cannabis infused product company, TinctureBelle, was sued by Hershey's due to trademark infringement. Not only were the logos of these products under scrutiny, but also the names TinctureBelle used, such as "Ganja Joy," "Hashees," "Hasheath," and "Dabby Patty."
TinctureBelle stated they felt the lawsuit was unwarranted since the company changed the logos several months before the 22 page-long suit was filed to a new package that looks nothing like any of Hershey's products. In the end, in September of 2014, the lawsuit was settled in Hershey's favor, and TinctureBelle was told they must recall and destroy all products that were mentioned in the lawsuit, in addition to "Thingamajiggy," "Reefers," and "Hasheats."
They also went as far as not allowing "Reefers" to identify peanut butter or its flavorings in any of their candies (a little far in my opinion), and disallowing brown, yellow and orange—as in Reese's brand—in any packaging. During it all, TinctureBelle stood firm, yet understanding, and neither denied nor admitted to any wrong doing.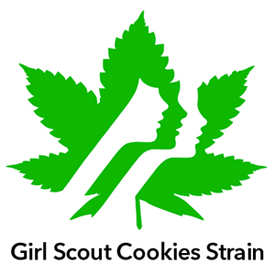 It is unclear at this stage how far the Girl Scouts of America will take their own infringement issue. Most (if not all) owners I've spoken with are saying they are complying with GS of USA's wishes without hesitation. Some are polling costumers and employees for a new name for the famous strain — others are considering re-branding simply as "Cookies." It is a testament to the new legal issues that are arising in the cannabis industry alongside the now legal plant.
This can surely be attributed to not only its new legal standing, but also to the fact that legal cannabis is shoving millions in profit into the state left and right. These two variables are giving power to the cannabis industry in ways not many previously thought of. In my opinion, if anyone can sway that money more their way, as in Hershey defending their products against TinctureBelle and Girl Scouts of America doing the same now, it's hard to say what will be next, and what possible legislation may follow.
Though this is nothing new in the world of business, in the new age of cannabis, it is a landmark event.