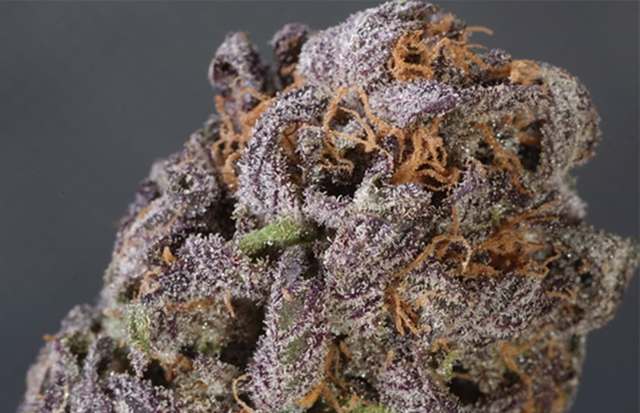 Some strains are just so beautiful to both the eye and nose, that it's almost a shame to crush up a nug and smoke it. With a look and smell that overwhelm the senses, a strain like MK Ultra was quick to become one of my favorite strains before even taking it out of the Denver marijuana dispensary.
A combination of two popular favorites, OG Kush and G-13, this strain is an indica dominant that still packs a pretty heady punch. This is definitely one that is better suited to someone looking for a night time smoke, since the heavier effects would not work out very well during the daytime, but the buzz is an even and overall satisfying one.
The main attraction is definitely the look and smell, both of which are unique and very powerful. The sweet, musty smell is even more pronounced when you break it up, with an aroma that pulls you in and makes it hard to resist. The look, of course, is a purple variety that is exotic and totally intriguing.
Purple strains have always been considered a rarity, but, I personally have had very mixed results from strains with a purple phenotype. Grape Ape is always going to be a killer, but others, like Grape Crush and Kali Mist, that are either 100% or have hints, can often be a bit underwhelming for the effects. Not so with MK Ultra, which has the total package: look, smell, taste, and effect, which are all top-notch.
Anyone shopping for great marijuana strains should definitely consider MK Ultra, a reliably pretty and powerful indica blend that is one of my favorite strains!