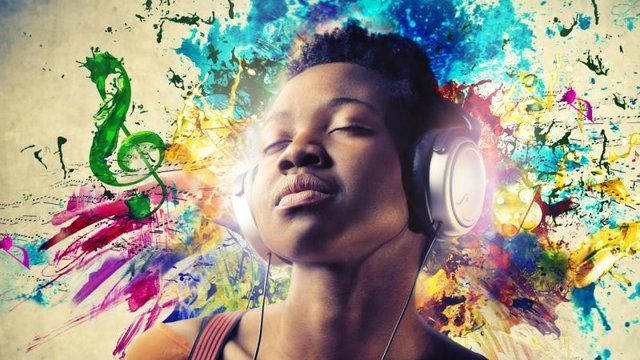 2014 was a great year in music, if for no other reason than that there is such a variety of great music available across many different genres.
There was something for every kind of music lover, and looking back through this year of "Great Music While High" posts, I wanted to share some of my personal favorites that have kept the good vibes rolling through all of 2014.
In no particular order, here are my top 5 picks for the best music of 2014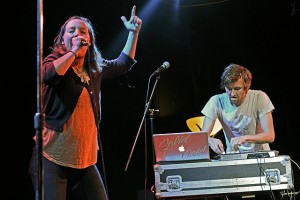 Probably the most surprising new band of the year, I first freaked out when I saw Sylvan Esso by chance when they were the opening act for a show back in the spring. A heady but accessible mixture of folk, pop, and electronica, this duo makes some truly sublime sounds that have grown ever more popular throughout the year. Their stellar debut record has gotten them spots on The Tonight Show with Jimmy Fallon and into the background of Chipotle restaurants, just to name a few.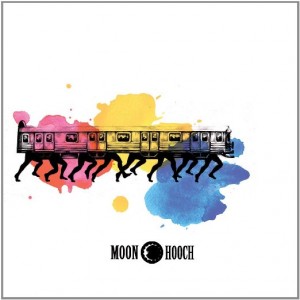 Easily the most unique band I've been turned on to this year, Moon Hooch is a trio featuring 2 saxophones and a drummer — and that's all they use to make their killer, unclassifiable cool brand of dance music. Their latest release dropped months after our initial entry about them and continues their genre-defying, high-energy music.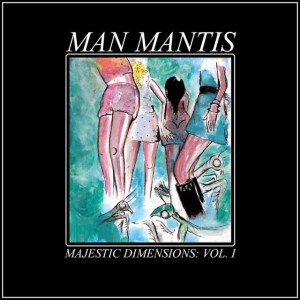 Based in Denver, Man Mantis is the moniker of producer Mitchell Pond, who released 3 EPs through bandcamp in 2014, each a slightly different but equally engrossing take on modern IDM. The "Majestic Dimensions" series was a perfect showcase for the intelligent strength of this up and coming producer, and his tunes are most certainly a sign of great things to come in 2015 and beyond.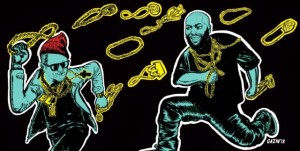 Hip hop duo Run the Jewels are made up of veteran MCs and producers El-P and Killer Mike, and their decades of experience have paid off in spades in 2014. Their second full length LP has been crowned top album of the year by multiple music sites of note, and the well deserved accolades are no surprise given the tight but grimey sounds that Run the Jewels have produced.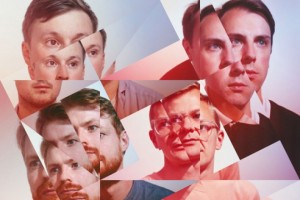 I have yet to meet a single person who doesn't like Django Django after the first listen. The instant recognition might be because this British band combines all the best elements of various psychedelic music from the past, from the Beach Boys to The Beatles to Led Zeppelin. With a knack for creating some of the best music to listen to while high, Django Django was a constant fixture on every stereo I own this year.
Did you hear some great music in 2014 that you think is worth sharing with your fellow Weedists? Let us know what you were listening to while smoking in the comment section!
Check out other posts from Weedist's Great Music While High series!