This week we take a look at a specific seller on Etsy that caught my eye: Pocketbub and their Donut Twist pipes.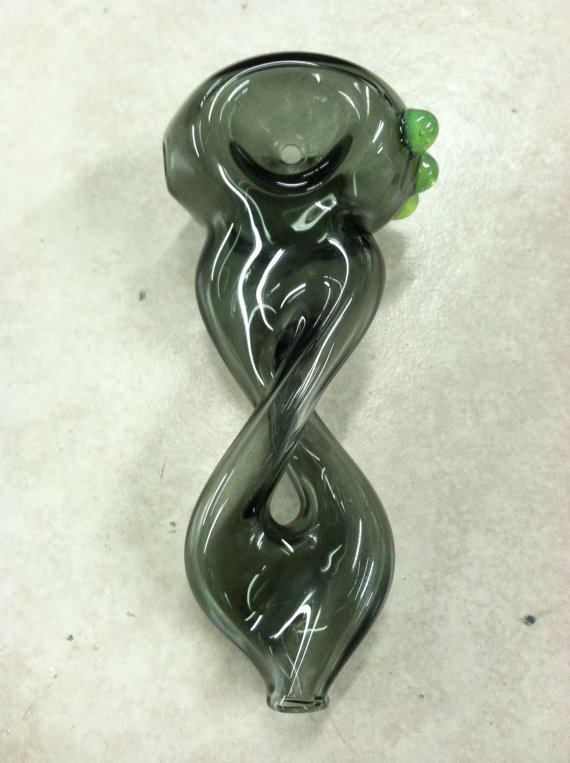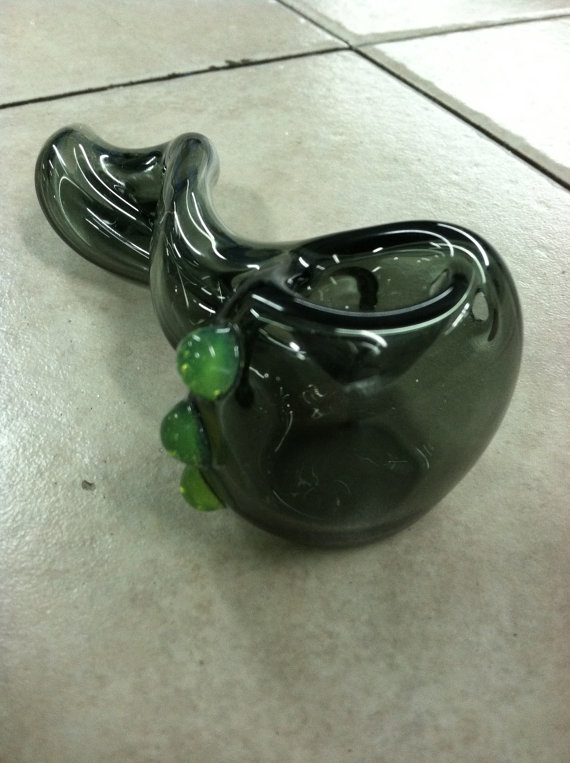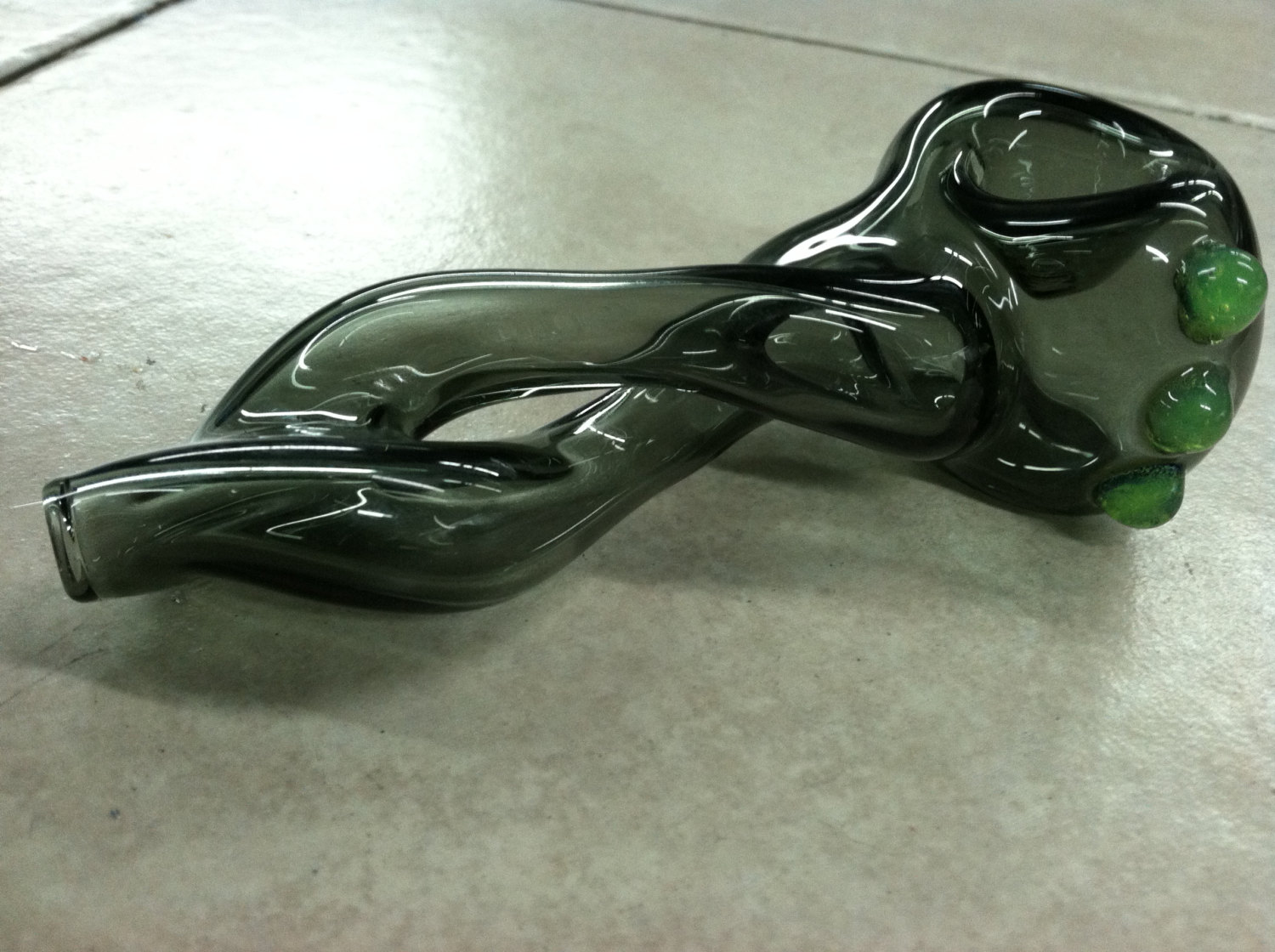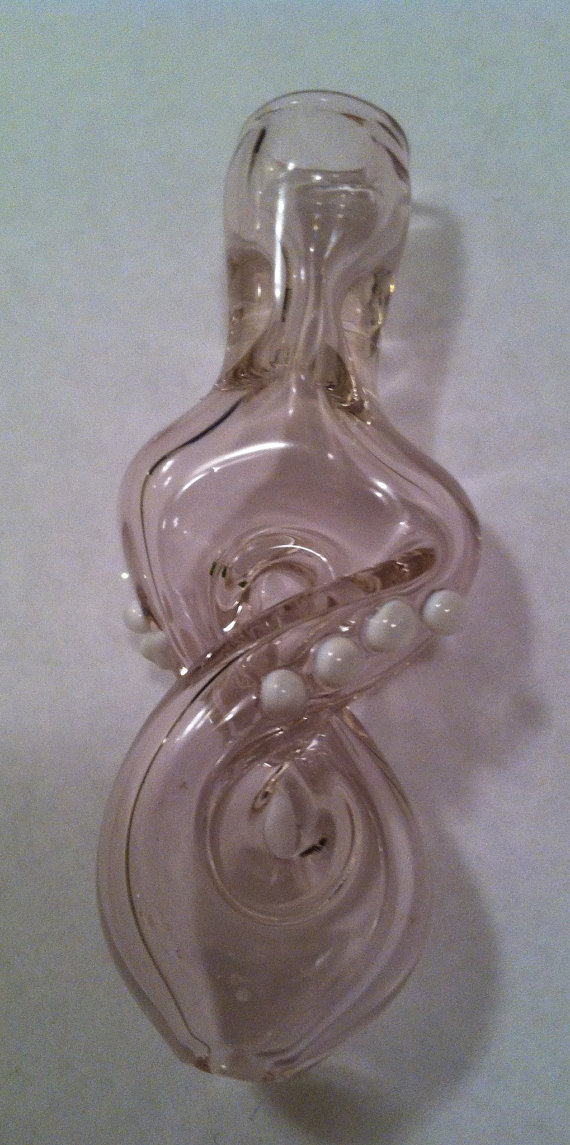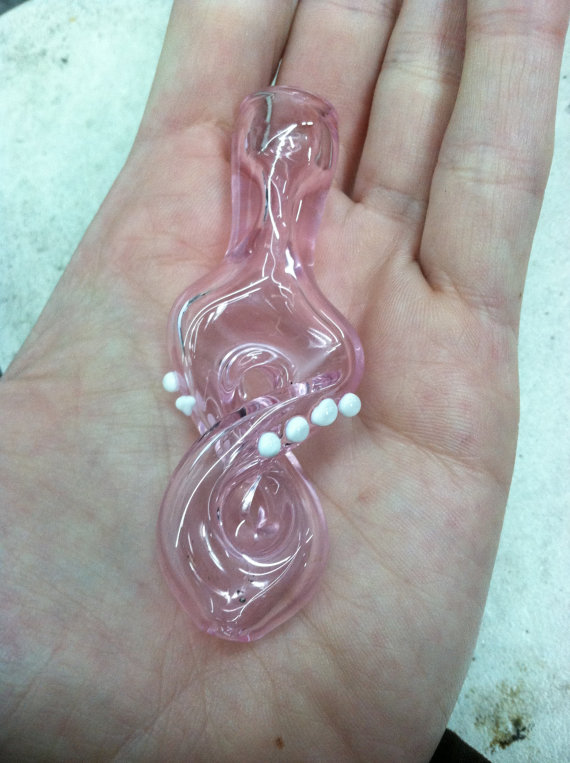 This Donut Twist spoon and chillum are found on Etsy, listed by Pocketbub.
About the Donut Twist
This visually mesmerizing shape is essentially the result of taking two parallel glass tubes, heating them up and twisting them… taking care not to let the tube touch. What I like about these particular pieces is  how the glass twists flow around each other and how the two tubes come back together. This Etsy seller has both a chillum and spoon available, personally I'm partial to the spoon. Maybe it's the green glass?
I think in the next few weeks we'll have to find some good examples of bongs that have a bit of the double-helix action going on! If you happen to know of any examples, please drop a comment below!
Recent Piece of the Week Posts
Check out other posts from Weedist's Piece of the Week series!