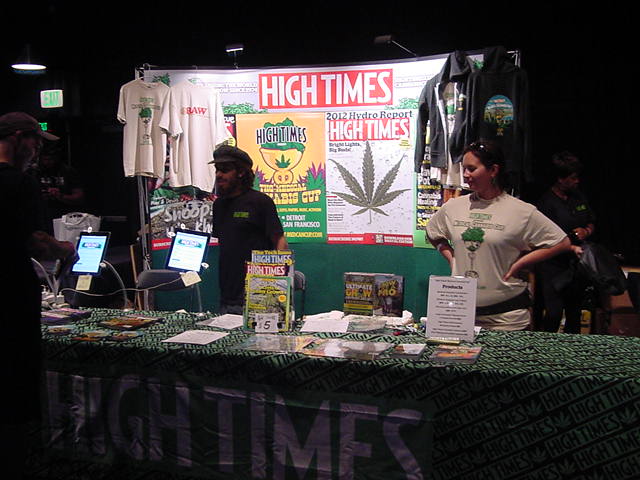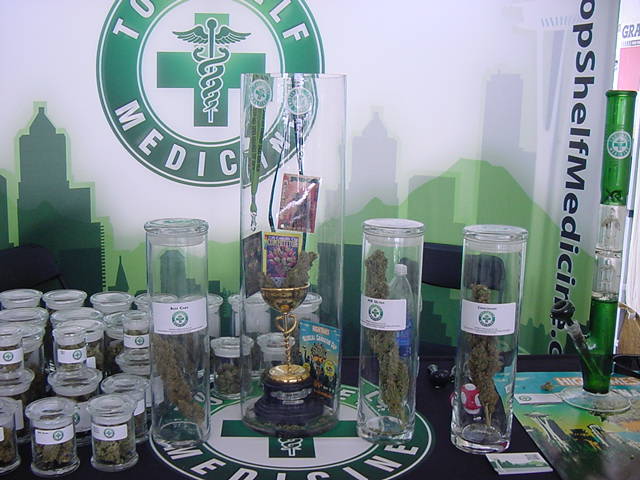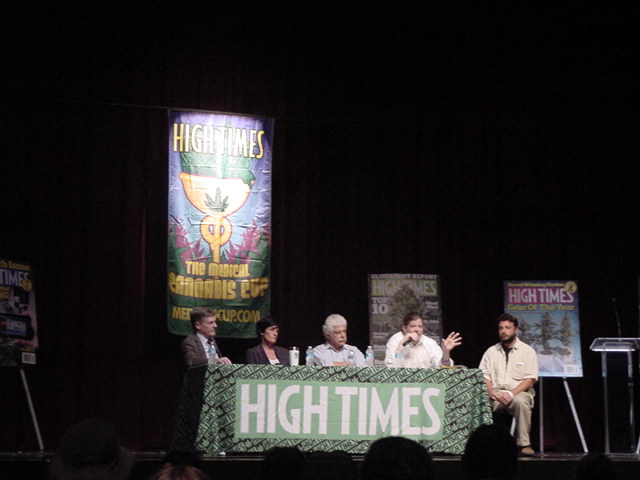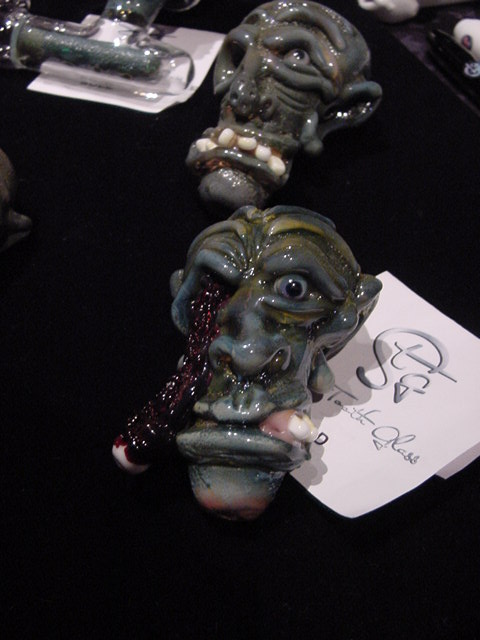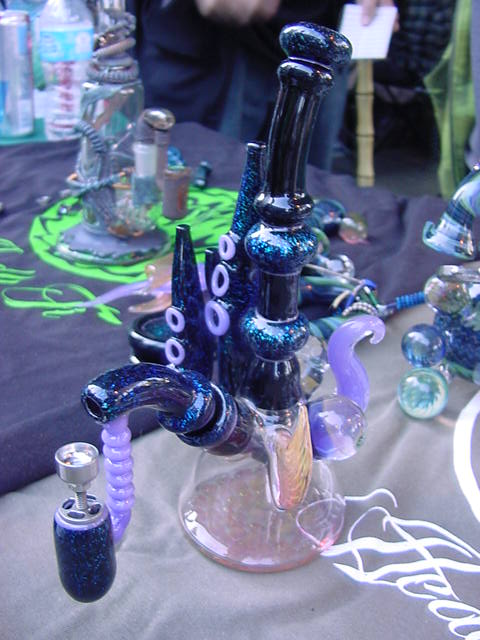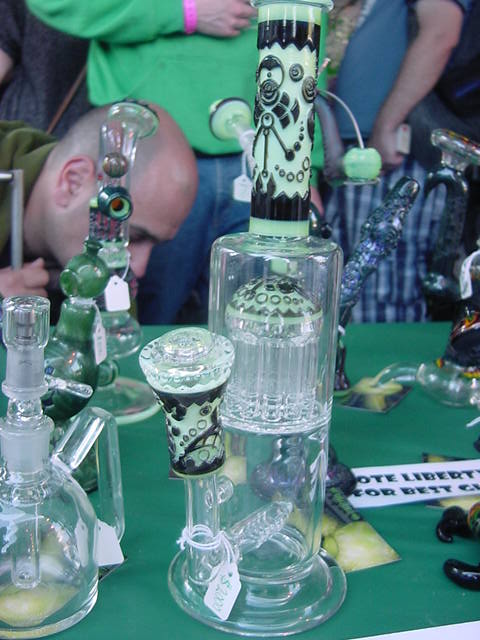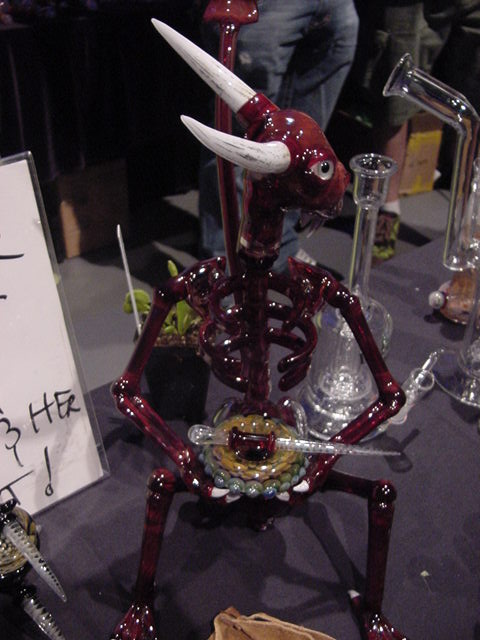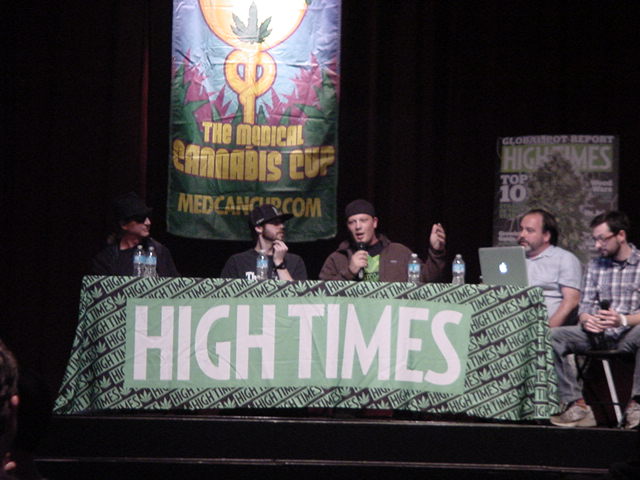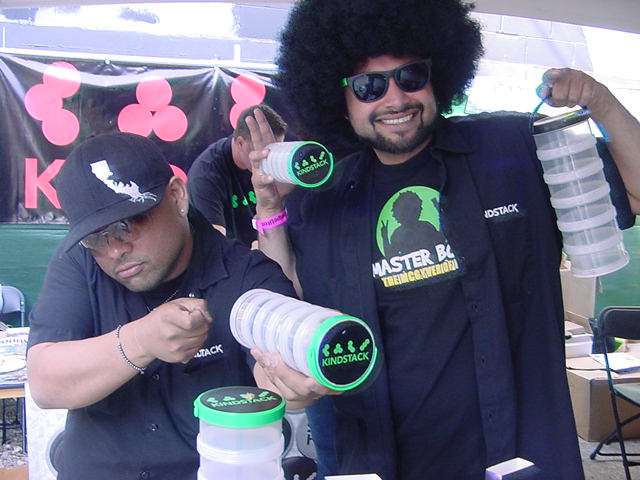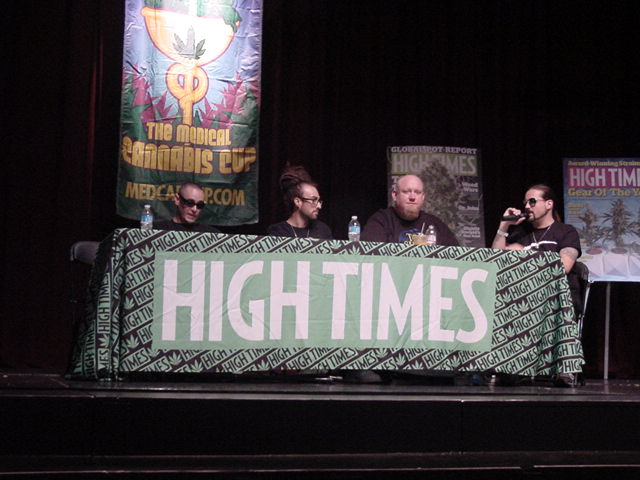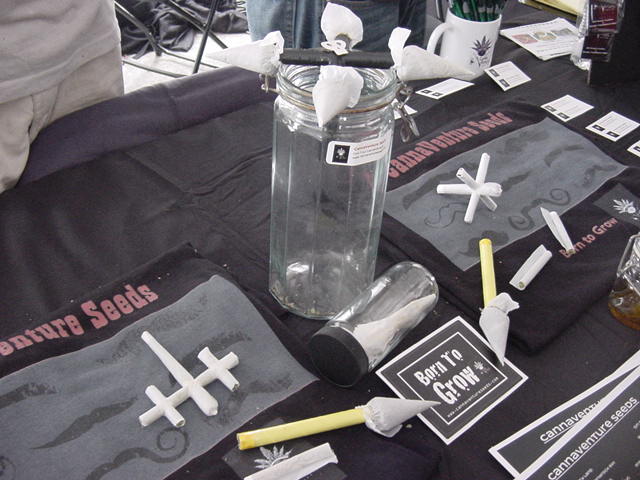 Under perfect skies in the historic Fremont neighborhood of Seattle, High Times magazine held the first Washington State Medical Cannabis Cup on September 15th-16th. It was an opportunity for legal medical marijuana patients and professionals to network, enjoy community and hear differing viewpoints on contentious issues such as Initiative 502 and the role of solvents in processing concentrates.
Waxes, oils and other hash concentrates/derivatives are an exciting trend and an optimal option for patients with higher tolerances. Interest was indicated by the constant four-deep crowds surrounding the Trippy Stix booth where "the world's first no cartridge vaporizer" was being demonstrated. The device produced a thick, satisfying draw but more importantly, it allows greater patient control over medication choice.
Similar earlier devices used pre-loaded cartridges that were unanimously shunned by the four panelists on Sunday's DAB panel, one of the few points of agreement in a nuanced debate over solvent versus solvent-less processing of derivatives. Another was that to determine the truth, more scientific research is desperately needed.
Washington Alternative Medicine (WAM), a Seattle collective specializing in Oil, Shatter and Essence Sprays, takes a unique, patient-centered approach with their delivery only business. Membership donations include one-on-one private phone and in-person consultations aimed at defining patient goals. Samples are delivered weekly, along with forms to elicit feedback. The process is repeated until the patient is satisfied, at which point a continual supply of their preferred medication is guaranteed.
Delivery services are becoming more prevalent, with high overhead being cited, as well as the uncertain business climate surrounding November's I-502. Business owners who were considering a permanent location stated that they did not want to commit until the ballot was resolved.
Saturday's well-attended Legalization Panel presented compelling arguments from both sides of the issue. Speaking out in favor of I-502 was Pete Holmes, Seattle's City Attorney who has refused to prosecute cannabis arrests, which he noted have not stopped despite his stance. Holmes argued that the state needs to "send a statement to Washington that prohibition has failed."
Despite Holme's persuasive stance, attendees, both individuals and collectives, overwhelmingly spoke out against I-502 in the form of t-shirts, buttons, literature, posters and overheard discussions. While collectives have a monetary interest in I-502 failing, patients fear they will be dis-empowered if the initiative passes.
Douglas Hiatt, an anti I-502 panelist who is a career public defender, stated, "If we get lucky a federal judge will strike it down." Hiatt, spoke of several other problems with the initiative including "training police officers to be (roadside) phlebotomists," as well as the potential for racial profiling. Hiatt also de-cried the strict five nanogram DUI standard, which he stated is not supported by science and does not necessarily indicate impairment.
The competition concluded Sunday night with the Official High Times Medical Cannabis Cup Awards Show. A Lifetime Achievement Award was given to Vivian McPeak, activist and founder of Hempfest, Seattle's immensely popular 20 year old protestival.
Other awards included People's Choice Awards in three categories: Best Booth, Best Glass and Best Product. Pulse Glass, a Southern California manufacturer whose high-end products include a water pipe with 230 percolators, won both Best Booth and Best Glass.
The third award for Best Product went to VapeX for its extraordinary all-glass and stainless steel unit, which was designed to "replicate the rip of a bong" says vapexhale CEO, StoneMonkey. This vaporizer is destined to become the gold standard due to both its ability to easily and efficiently medicate and the extraordinary flavor experience, where multiple notes in the strain are made apparent, not just the dominant ones.
While most of the Sativa, Indica and Hybrid awards were given to the larger collectives, Eastern Washington growers, the Camo Collective, took second place for best hybrid. Their strain, Uncle Jim, which is named after a close friend, was bred specifically to alleviate the grower's nerve pain. It is an excellent example of world class strains being developed at the micro level.
In an effort to encourage the production of higher CBD strains and medibles, High Times  included an award for the highest CBD content, which all entries were eligible. The  honor went to Fweedom Collective's Harlequin N-Tane Oil.