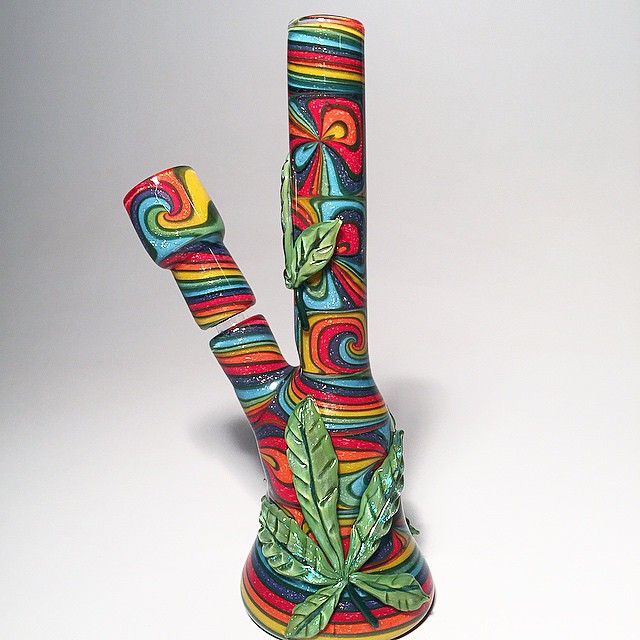 Posted by @bendavidglass
Wow… talk about a kaleidoscope. This tube slapped me right in the stoned face. I don't know whether this thing is from the 60's, the 70's, or both. What I do know is it's pretty dope.
Shouts out to glass killer and IG'er Ben David on the post here. This trippy opaque, weed themed tube, is super clean and total Instafire. The fully worked matching dome is especially sweet.
I typically don't go in for all color tubes. However, when executed right they have a really sweet and old school feel. This is a top notch collab from two tenured pipe masters.
Check out other posts from Weedist's Instafire series!