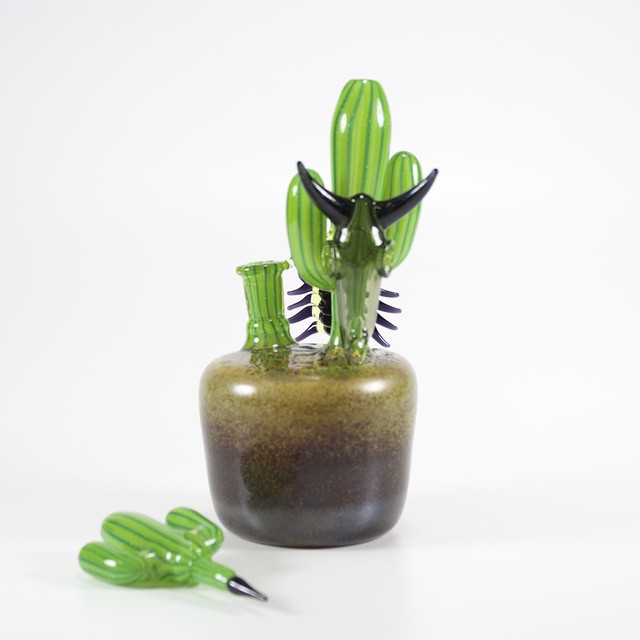 Posted by @darbyholm
Here is some Instafire we know right away we can leave out all the time. This one is so clean it would even fit the theme of a lot of South Western kitchens. This is certainly one of the more pleasing pieces of art I've seen recently. Did I mention it was functional?
Shouts to IG'er and pipe super slayer, Darby Holm. This little cactus rig is absolutely bonkers. Even my gf let out an "Oooo," as soon as this flashed across my screen. It reminds me of so many knick-knacks I saw in various relative's kitchens my entire life.
I am in love with the cacti and matching dabber. The sun baked cow head is an especially nice touch too. However, I think the real treasure here is that sand/earth work. That is so well thought out and beautiful to look at. I won't lie, I def thought resin when I first saw it. Then I realized that no resin runs that even. And duh, this is an oil rig! Again, respect to Darby for this super rad concept.
Darby Holm is typically known for his epic ray guns. I've posted many of them. However, he is also a master piper and here is some proof.
Check out other posts from Weedist's Instafire series!