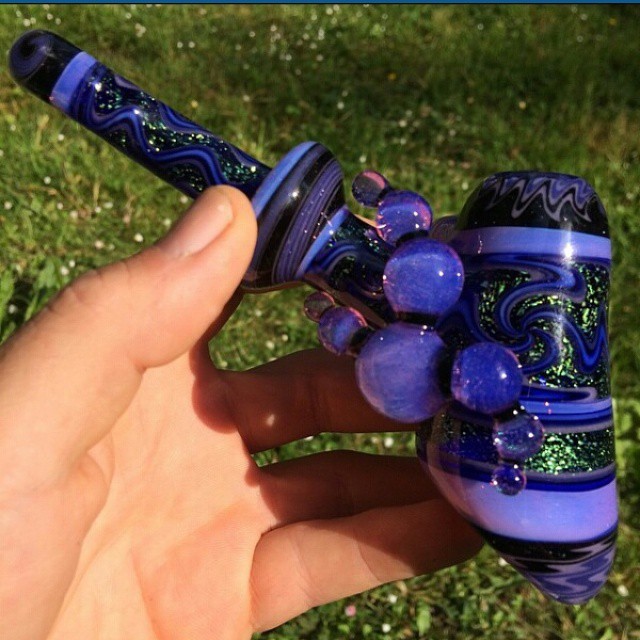 Posted by @shivadasglass
The glass game has come an exponentially long way. Pipers are doing things every day that defy logic and we have legalization to thank for it. Some pipers' crafts have evolved so dramatically it's easy to forget they ever made normal pipes.
Banjo is one of those pipers. A lot of people think he's the best flat out. I'll tell you I don't intend to defend a position otherwise. The Instafire you see above is evidence why. Have you EVER seen a hammerhead that clean, from that generation? This piece is so beast and it's straight history. It's also probably 15-20 years old and something Banjo ain't blowing anymore. Shouts out to IG'er ShivaDasGlass for posting this gnarly antique. I bet it hits like a champ too.  #BanjoIsHisNameO
Check out other posts from Weedist's Instafire series!