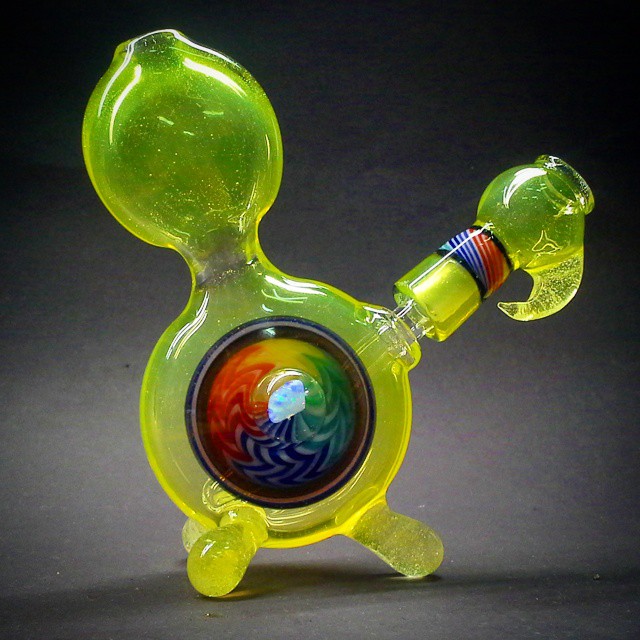 Posted by @foggymountainglass
Now here is some proper Instafire. I love a rig that absolutely pops right off the screen. Shouts out to Foggy Mountain Glass for making another sound contribution to the 10Mil Mob. This little banger is so legit.
The color on this 10mm mini-tube is Lemon Drop and it looks absolutely divine. I love the sheen and the way dense white milk looks when passing through it. Obviously, I am also seriously digging that heady treasure dropped into its belly. The super shiny rock you see in the middle is an opal and it's breathtaking. Adding even more swag to this piece would be the exquisite marble it is sitting on top of. The little bit of matching line work on the dome is an especially nice touch.
This is a head turner that will sit right in the palm of your hands and chief errl day long. That 10mm stem looks well seated and ready to put in work, so don't let the size and shape fool you. If anything fools you, I bet it will be the price. A rig like this will not be cheap, but I would venture to say it was affordable. It's also a terrific investment. #GlassLife
Check out other posts from Weedist's Instafire series!