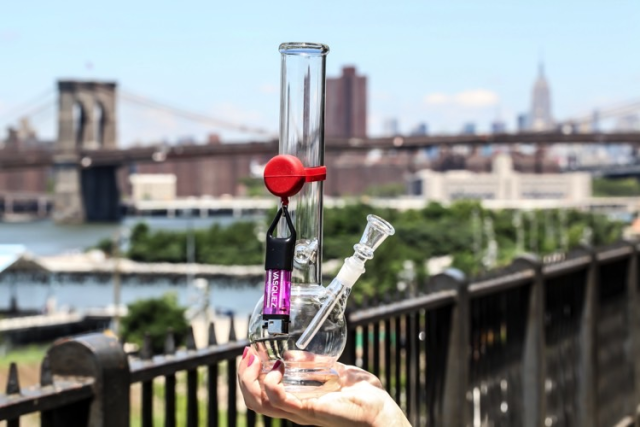 When I first heard about the Bong Buddy, my initial reaction could be summed up into a single word: superfluous. It seemed, at first, that this was a tool I would not need. However, after giving it a shot, I quickly fell in love with it, and now I'm here to tell you why.
The Bong Buddy is a handy tool that allows one to fasten a lighter to their bong; thus ensuring that it is always readily at hand and easy to pass to others. The product comes in several different colors, including: black, red, green and purple. I opted for the red one. One of the first things I noticed, is that the Bong Buddy feels very well-made, and its straight-forward design makes it easy to use.
I began by securing the band around the tube of my bong. It was easily applied and fit perfectly. Next, I put my lighter in the caddy and was ready to begin!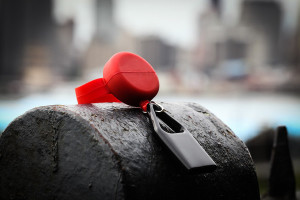 With some Pineapple Kush packed up, I started 'er off and passed it to my left. A couple rounds later, I very quickly came to realize what an incredibly convenient and sensible addition the Bong Buddy is to a smoking session. It was really nice to not have to think about where the lighter was while passing and sharing with friends. I was able to just hand it off and the other person had it right away.
I also noted how awesome the Bong Buddy would be in a party environment, so no one is snagging the lighter, forgetting to pass it, or losing it in the couch cushions.
One of my favorite aspects of the Bong Buddy, however, was how great it was to be able to just let go of the lighter and clear the bong right away, as opposed to throwing the lighter down and quickly making a grab for the slide. It allowed the whole process to move much more smoothly and efficiently, while eliminating the awkward steps in between. Additionally worth note, is that the length of the cord is very practical, and it retracts slowly so that it will not damage your glass.
After using the Bong Buddy, I can say that this is a tool which every bong owner should have in their arsenal. Just as a good grinder and a reliable poker are essential tools to have on hand, the Bong Buddy is an effective and affordable tool for your bong that makes personal use and sharing smoother, easier and much more enjoyable.
 Check out other posts from Weedist's Product Review series!
The bong buddy is freaking amazing! It's one of those things that just heightens your smoking experience forever. You now always have a lighter on your bong. You will now never be missing a lighter. And, most importantly, it's cool as hell!