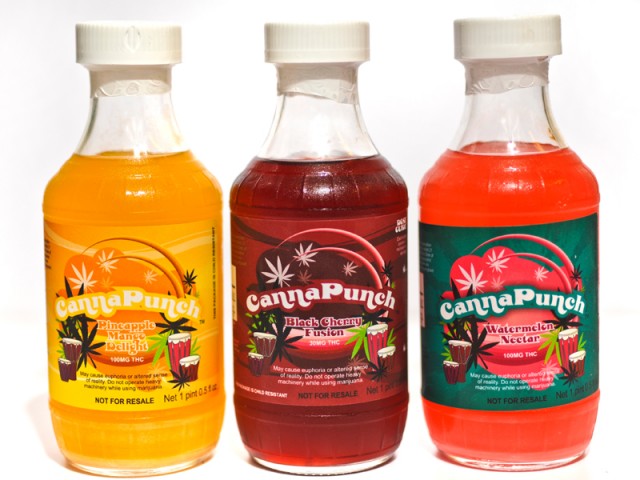 I was so glad to hear that the CannaPunch company is back in action and now offering organic and vegan gummy options, as well as many flavorful and powerful medicated drinks.
Once I was told that the gummies had no gelatin in them, I had to purchase them, even though they're only available on the recreational side in my town. For about $23 you get 10 gummies, each with 10 mg of THC. With 10 pieces per container, each package holds 100 mg of THC.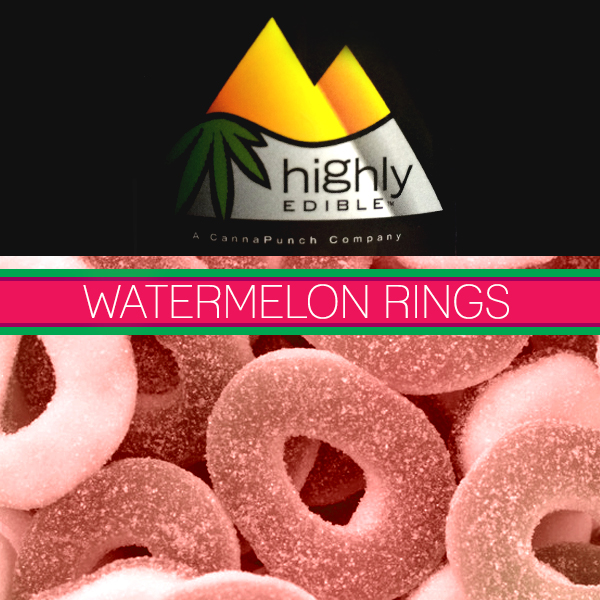 Highly Edibles (a CannaPunch Company) makes these delicious candies. From what I've been told they are different than most other edible companies in another respect as well — they infuse their product rather than just spray the medication upon a gummy candy. This was noticeable once consuming the candy.
With other edibles, and even sugar coated candy, sometimes there can be a harsh, bitter hash taste, that will not escape your taste buds unless given time and a beverage. These edibles did not have that sensation, even after 5 pieces in one sitting. Rather, I could taste the more natural watermelon and peach flavors that weren't overwhelmed with high fructose corn syrup or bitter hash. The flavor of each was juicy and made me want more, but I had to make sure I watched how much I ate, for they are pretty potent in comparison to other brands I've tried previously.
The medicated drinks were great too! I went over to the medical side to get a better deal and higher THC dosage, totaling 151mg. I decided on the Pineapple Mango flavor. I was surprised to see that they included a liquid measuring cup, like the ones that come with children's medicine, so that one can properly medicate according to personal tolerance and needs.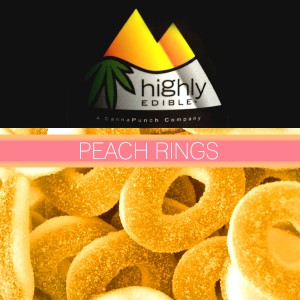 Each cup held a maximum of 10mg, so this bottle contained about 15 servings each. I have a higher tolerance, so I gave myself 3 cap fulls with each dose, totaling about 30mg, and that was plenty good. This was kind of shocking however, because I can normally drink an entire Keef Cola which contains 100mg in one sitting. This left me to believe that CannaPunch, due to however  it is made differently, is more potent per serving than most other medicated drinks I've tried.
I decided to write a review on this company mainly because of the standards they use for their gummy candies, such as the Peach Rings and Watermelon Rings. I have many vegan friends, and I've come to learn, just because you're a vegan, doesn't mean you don't like medicated candy. Highly Edibles gives vegans and other conscious consumers like myself more options in the medical edible cannabis market. Even if you don't practice vegan nutrition, try these out — they're delicious and as potent as they come.