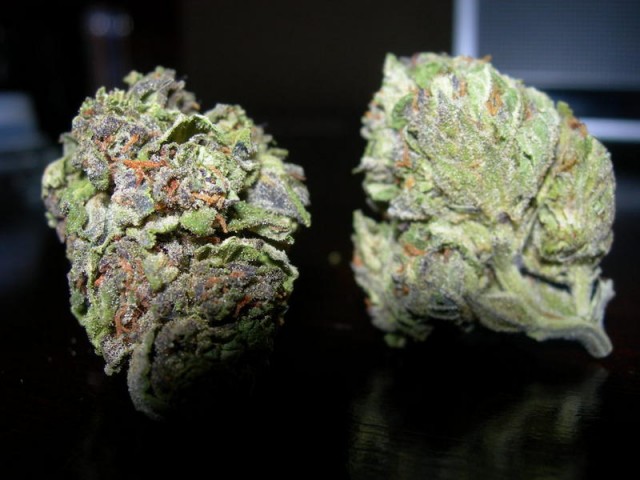 I've not had the strain I'm writing on today in quite awhile, years even, so to see Lavender Kush again made me smile ear to ear. The Lavender strain (AKA Lavender Kush) has always been a favorite of mine from the get go. I love the floral spicy notes she gives off, which are like a good finger hash or bubble hash in profile. She also can carry along super skunky or pungent earthy qualities too, but this one stuck true to most Lavender strains I've had previously and was well-balanced on all sides.
After a long day at work, I always choose an indica, or indica dominant hybrid as my wind down. Lavender Kush fits this bill, ranging from ratios of 60/40 to 80/20 of indica dominance. I'm guessing various phenotypes have arisen since her characteristics vary slightly from grower to grower, but a general consensus of her crossing holds consistent — Afghani Hawaiian x Super Skunk x Big Skunk Korean. Since she is an indica category winner of the 2005 Cannabis Cup, one thing is known for sure, Lavender Kush is potent and levels off around 18%-22% THC, thanks to the original breeders at Soma Seeds.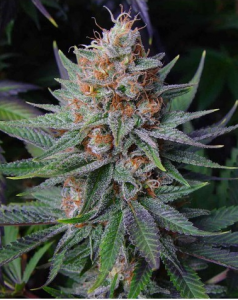 Lavender Kush is a beautiful plant to grow. Her bright green buds made up of plump calyxes pop against the darkening leaves that tend to turn almost black along the edges as she matures into the flowering cycle. Her buds also will take in some of these purple hues, however, various phenotypes also allow for zero purple or completely purple calyxes to be present also.
The surface of every nug is covered in a silver coat of trichomes and smell of a several toned citrus blend with tropical sweet pineapple and spicy mango, subtle skunk hints, and full bodied earthy aromas. All pack quite a punch to the nose. The taste of lavender is how she smells, sweet but earthy. Yet her taste allows more of the hash-like spice to creep over the taste buds and to be noticed along with the floral notes that come to mind when you think of lavender in general.
I love this strain because it melts away all my daily stressors, both big and small. It puts a smile on my face and helps me giggle a bit more light heartedly. She also relieves my inflammation pain, unlike many others. Within minutes of smoking I feel myself relaxed behind the eyes but energetic in the mind and tranquil yet determined to accomplish something such as a craft or take the dogs on a walk. Overall, indica strains that don't totally couch me are my favorite, and that's what Lavender Kush is. Hard hitting, but delicate, like a flower.