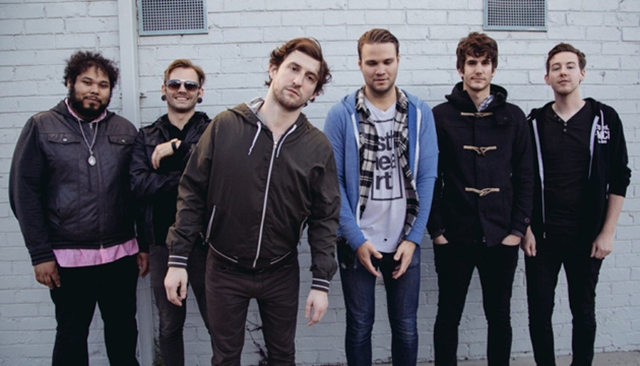 Dance Gavin Dance is probably one of the most creative bands of our time, musically, lyrically and emotionally. Everything about this band makes them perfect for jamming out to while high. They even have a song named after one of my favorite strains of weed — blue dream.
Certainly, this band is quite bizarre — one of the most unique among the post-hardcore genre. If you're not familiar with the genre then maybe allow yourself to ease into it, or honestly it might just not be your cup of tea (I only say this because not everyone enjoys music with 'heavier' elements while high).
If you are a fan of the genre then get ready to have your mind blown. I remember seeing Dance Gavin Dance at the Glass House as my first concert high. From the moment they started to the moment their set ended I was completely immersed in the experience. There's just something transcendent, almost spiritual I'd even say, about being at a small concert venue with dedicated fans who are losing their minds with excitement at seeing one of their favorite bands.
Dance Gavin Dance was formed in Sacramento, California in 2005 after the band Farewell Unknown dissolved, leaving guitarist Will Swan, drummer Matt Mingus and bassist Eric Lodge free to create a new group. They were later joined by screamer Jonathan Mess, and the ever illustrious vocalist Jonny Craig.
For a lot of people, Jonny Craig is what made the band (he does have the voice of a funkalicious angel), but the group has had several line up changes over the years, with Jonny leaving once because of tension with his band mates, and a second time because of drug addiction. The band currently consists of vocalists Tilian Pearson and Jon Mess, guitarist Will Swan, bass guitarist Tim Feerick, and drummer Matthew Mingus.
Depending on which album you are listening to, you will be listening to the vocals of one of three singers the band has had over the years. But no matter which album you are listening to, your ears better be ready to get crazy.
Dance Gavin Dance has been described as post-hardcore, jazz fusion, progressive rock and screamo. Their sound is definitely something special, mixing elements from a variety of genres and experimenting with the juxtaposition of intuitively oppositional sounds.
One thing about the band that has remained consistent throughout the years is the non-conventional lyrics and the guitar work of mad genius Will Swan. Seriously, I cannot stress how unique and catching the guitar riffs are. Will Swanson has made sounds on a guitar that I have never heard anywhere else, and on top of that he makes it catchy.
Friends, definitely check out one of my favorite bands to listen to while high and be sure to look out for their new album, Instant Gratification, set to release next month on April 14, 2015.