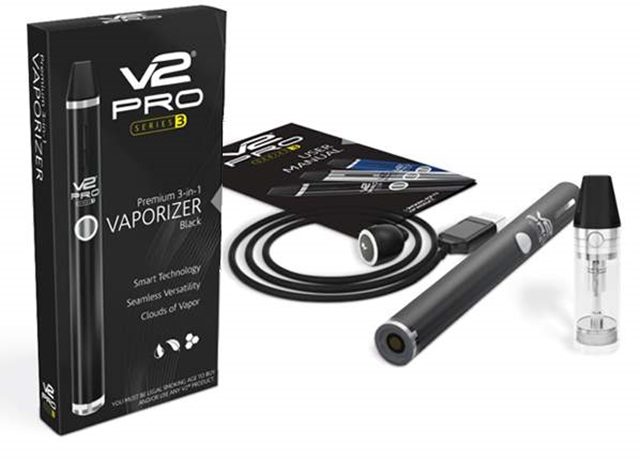 Whenever I discover a new portable vape for flower, I tend to get excited. The V2 Pro Series 3 vaporizer pen can handle flower, oils and even e-liquid.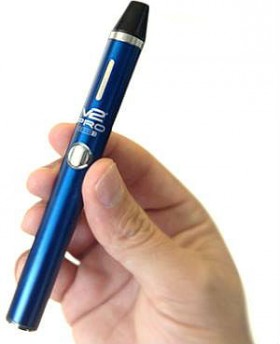 The sleek design of the V2 is what first caught my eye. When it comes to looks, this vape is top-notch. It's thin, lightweight and attractive, with a streamlined look and a few great colors to choose from, including black, steel and blue. It's small size makes it ideal for travel and on-the-go vaping. Additionally, the charger it comes with is a USB charger, which makes it convenient for charging almost anywhere.
This proves to be a necessity, however, as the V2's main weak point seems to be its battery life. Though it charges quite quickly, it may not hold the charge very long. In my experience, it generally was finished after two rounds. The instructions do say it can be used while charging, though I did not find that to be as simple or effective as I'd hoped.
Despite this one drawback, the V2 is otherwise a great pen. It comes with an array of very useful tools, including a cleaning brush, and comes with a cartridge for e-liquid and flower. The oil cartridge is sold separately. The flower cartridge proved to be very effective, and though the fixed temperature may be a touch too high, it delivers powerful and satisfying hits consistently.
The V2 also proved to be very simple to use. Changing colored lights that line the bottom of the vape indicate the readiness of the device, when it's charging and when it's dying. It also has a lock feature, which I greatly appreciated the usefulness of, so that it won't accidentally turn on in your pocket.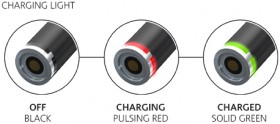 Another interesting feature is that it automatically turns off after a set number of minutes, for safety reasons. This is fine, after you explain to your friends what they need to do if it shuts down on their turn. Luckily, it's easy to use interface (just hold the button down to turn it back on) and rapid start-up makes this a non-issue during a smoke sesh.
Overall, I found the V2 to be a very attractive device, that could perhaps use a bit of a longer battery life. However, its design, effectiveness, simplicity, multiple uses and ease of charging make it a nice vape worth considering.