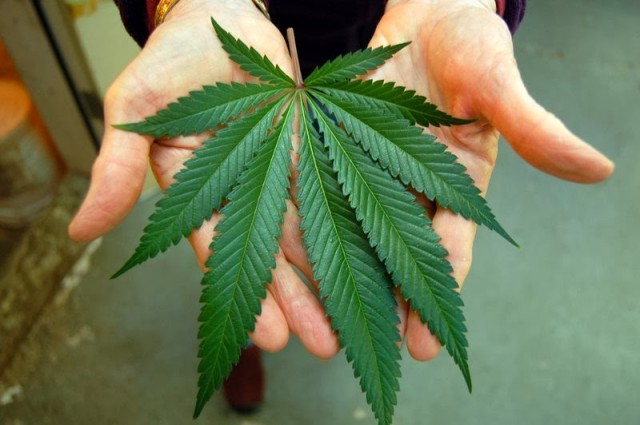 Cannabis culture often goes hand in hand with being health conscious and environmentally friendly. Doing our part to keep the planet clean and green just seems to be a natural theme among the community, and most consumers are also conscious about their own health as well. Whether it's shopping at Whole Foods or banning plastic bags, there are plenty of ways we stoners strive to protect our Mother Earth.
So when it comes to the ultimate stoner haven, dispensaries, are they living up to this standard?
Unfortunately, it often seems that many products are catering to a stereotypical niche of stoners; the classic "juvenile" persona which was, for so long, the prominent image of cannabis consumers. Edibles are often 'choke full' of terrible ingredients, which leave one asking how medicinal they can really be; cannabis drinks often include copious amounts of sugar or high fructose corn syrup.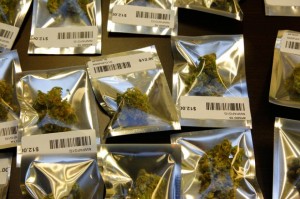 As for the health of our planet? Well, things could be better there too. Flowers, though sometimes sold in glass jars, are also often sold in plastic baggies. Oils and hashes are sold in little plastic containers. It's nothing short of puzzling how plastic bags can be banned in San Francisco grocery stores, but flowers in SF dispensaries are still being sold in the same plastic baggies that they've been passed around in for decades. While the oil and hash containers are at least reusable, and hopefully recyclable, it still just makes sense for the cannabis consuming community to demand more from the providers of this mind expanding herb.
Looking forward, we will begin to see hemp become a more widely legalized and utilized resource in this country. When we do, there will be enormous potential for eliminating toxic plastics and replacing them with biodegradable hemp plastics. A progressive-thinking dispensary should have their eye on this possibility. What cannabis lover wouldn't want to purchase their flowers in a hemp-made baggie and their oils in hemp-plastic containers? It just makes so much sense.
Edibles meanwhile should begin to evolve towards a health-based model. Take one look at a Whole Foods, or other organic food stores, and it's clear to see that this is the food our generation wants and craves. We're over the processed crap, yet our edible choices are often limited to just that! Progressive edible companies will see there is a large healthy food niche waiting to be filled, meaning there is huge potential. If edibles are meant to also be medibles, it only makes sense that sustainable, organic food be a part of the recipe.
Furthermore, there is the subject of choosing to work with growers who use sustainable practices, such as organic fertilizers, conserving water and other eco-conscious methods. This is just one more way dispensaries can choose to act in an environmentally friendly manner.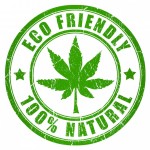 The world is changing in many ways, and sustainability continues to be a hot topic of discussion. We in the cannabis community have been embracing the ideals of sustainability for a long time, and it only makes sense for our cannabis consumption to live up to these standards. Demand more from the businesses you support, by encouraging them to practice sustainability.