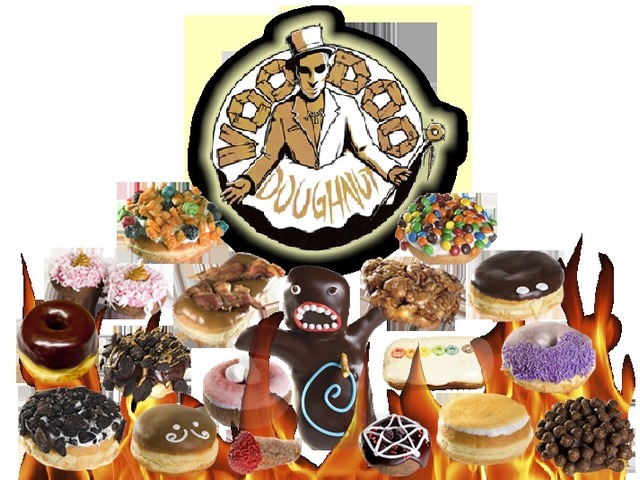 I walked into Voodoo Doughnut extremely hungry. After a late night out and an early morning toking session to kick-start my day seeing the sites of Portland, I was famished.
I had heard about the amazing selection at Voodoo Donuts, but when I walked into the door my mind could not quite comprehend what I was seeing. Hundreds? Of types of donuts, many combinations I had never even considered as a possibility, let alone tried before, left me reeling a bit.
Voodoo Donuts has become a well-renowned creator of some of the world's most unusual donuts. They launched the bacon maple bar craze and are well known for their slightly morbid voodoo doughnut. The fun, human-shaped, jelly filled donuts allow you to watch your doughnut bleed to death if you stab it in the center, just like some fantasize doing to a voodoo doll of their enemy or perhaps overbearing mother-in-law. However, I had to try the Maple Blazer Blunt doughnut, among others.

Some other highlights include doughnuts covered in Fruit Loops, Oreos, the ginormous Tex-Ass Challenge, the Tangfantastic, the Blueberry cake, and even vegan doughnuts. You can see a larger list of their tempting offerings on their website. So, next time you are in Portland, Oregon and need a sugary pick me up, check out the unique offerings at this Voodoo Doughnut.