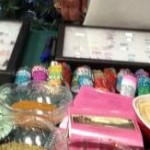 The Rasta Pasta Cafe and Genesis in the Jungle Spice Company began in Belize, where owner Maralyn Gill spent many years. The spice packaging company, available locally at New Seasons Markets and online, brought jobs to the local Belizean economy while delivering the unique flavors of Belize to the rest of us. In addition to her spice mixes, Maralyn also makes a variety of sauces, rubs and ready-to-eat pesto.  All her products are salt, MSG and gluten free for your health.
Maralyn's spice packets contain generous portions that can be used for more than one meal.  The flavor combinations will carry you away to a sunnier, warmer place, with tastes and scents that bring visions of palms trees and sandy beaches. Sometimes, you can find her at the World Famous Cannabis Cafe Cannabis and Hemp Expo, with spice packets that are made especially for medical marijuana patients.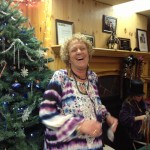 I have used both her medicated spice packets and her un-medicated spice packets. All of them have been excellent. One thing I really appreciate is that the medicated spice mixes are just as tasty as the others. Sometimes, that weed flavor can overtake whatever you're cooking, and that doesn't happen here. The medicinal effect is still perfect.
I really love the versatility of the spice mixes. I have followed the recipes included on the packs with delicious success. I have also modified my favorite recipes to include these new flavors with equal success. I found that by using the guidelines she presents with her recipes, I can change up how I use these combos in everything from soup to barbecue. On a rainy and cold Portland winter day, what could be better than the smell of something wonderful simmering on the stove?