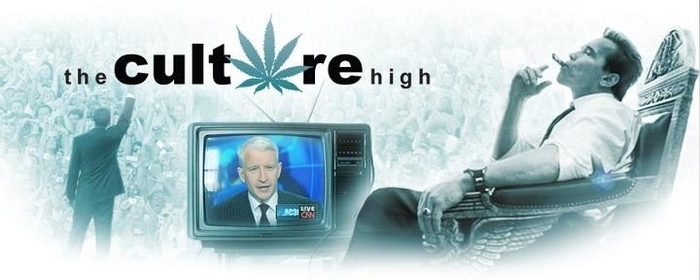 We received a progress update about the upcoming documentary video The Culture High by Adam Scorgie. This Kickstarter project has raised $240,022 from 3,448 individual backers (a bit less than $70 per backer). We thoroughly enjoyed Adam's previous documentary, The Union: The Business Behind Getting High. And I routinely recommend that people watch and share this film with any cannabis-curious or prohibitionists they know. I completely agree with Dr. Lester Grinspoon's statement: "[The Union is] clearly the most influential documentary on [marijuana]".
Nothing like setting the bar high, right Adam? (pun intended)
Kickstarter: The Culture High Project Update #32: Researching and Lining Up Potential Interviewees
Posted by Adam Scorgie
Hey Everyone!
My apologies for not updating more recently, but we have just been deep into research and lining up potential interviewee subjects, you'll be happy to know that we have had some AMAZING people confirm in the last few weeks.
We don't like to mention names until we have actually filmed the interview and stored the footage, just in case, we have seen it happen to many times where you get excited, talk about who you have lined up and then the interview falls through.
For those of you who missed me on Joe Rogan's podcast, you'll be happy to know that Joe is 100% back on board and proud to be part of The Culture High, which is awesome.
Another confirmed name we can advertise being a part of The Culture High is renowned scholar Dr. Lester Grinspoon. We plan on getting about 3 hours of footage of Lester this time around and anything we don't use in the film, we plan on putting in the DVD extra features. Here's an e-mail we recently received from Lester that we thought we would share, when we heard compliments like this from Lester it put a HUGE smile on the team's face.
Hi Adam,
Nice to hear from you. I have been wanting to tell you how impressed I am with what the Union has accomplished; it is clearly the most influential documentary on this subject and the one which has achieved the widest currency. I am delighted to help out with "The Culture High" and hope that it will be as successful as the Union.
I look forward to seeing you again.
Warm regards,
Lester
Lester Grinspoon M.D.
Harvard Medical School
The Culture High Distribution Update
Some other GREAT news, because YOU the kickstarter supporters did such an amazing job, the kickstarter success has forced our distributor (Phase 4 Films) to take more notice. Now Phase 4 Films are going to do an event theatrical similar to what Kevin Smith did with Red State and THEN release the film in over 100 theatres, WE DID IT! SIMPLY AMAZING! THANK YOU EVERYONE! The Culture High is getting the wide release we worked so hard to make happen.
The Culture High App Update
We are currently looking at alternative options for our Culture High app, the programmer we were working with before has fallen out of contact, but we have had some great conversations with a very talented company called Syndctd Entertainment that worked on Forks Over Knives and some other great docs. So one way or another we will bring you a great app that will allow you to follow our entire journey while producing The Culture High.
That's it for now, till the next update
Kind Regards
ScoreG