A 46-year-old Baltimore man died Friday night after allegedly swallowing drugs as police attempted to arrest him. The as yet unidentified man becomes the 47th person to die in US domestic drug law enforcement operations so far this year.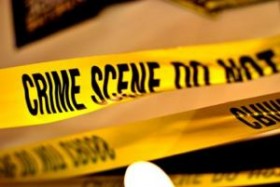 According to Baltimore police spokesman Donny Moses, officers observed the man selling drugs at the corner of Montford and Biddle Streets early Friday evening. As they attempted to place him under arrest, he placed an unknown amount of drugs in his mouth and swallowed. Within minutes, he became ill.
Police transported him to the Johns Hopkins Medical Center for treatment, but he was pronounced dead a short time later. The cause of death has yet to be determined.
Not everyone is buying the police version of events. One local minister told the Baltimore Sun he is investigating what happened.
"There are some sharp differences between the accounts of the eyewitnesses and what we're hearing from the police," said the Rev. C.D. Witherspoon, local leader of the Southern Leadership Christian Conference. "We have tremendous concerns about what took place," Witherspoon said, adding that he would not characterize them until he has more information.
Baltimore police said investigations are underway by both the homicide and the internal affairs divisions.
Article republished from Stop the Drug War under Creative Commons Licensing