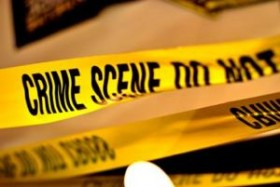 Members of the Johnson County Drug Task Force conducting an undercover operation at a run-down trailer park just outside the Iowa City city limits shot and killed one man and wounded another last Thursday evening.
Ivan Carl Hardemon, 24, becomes the 43rd person to die in US domestic drug law operations so far this year.
Police are releasing few details of what actually happened, but a Department of Public Safety press release said two state agents with the Division of Narcotics Enforcement assigned to the task force were conducting an undercover operation at a trailer in the park when "an altercation ensued and shots were fired," leaving Hardemon dead and another man, Demarco Dudley, wounded.
The passive-voice press release very carefully does not say whether Hardemon or Dudley fired shots, nor does it make any mention of weapons or drugs recovered at the scene. Police said they would not release more information until their investigation is completed.
The shooting left neighbors uneasy. Patty Krueger, who lives nearby, told the Iowa City Press-Citizen she no longer felt safe in the neighborhood.
"I have kids at home, I don't like the fact that the neighborhood's been disrupted like this," Krueger said. "I've felt safe out here for the last few years and now it doesn't seem like it's safe anymore."
Article republished from Stop the Drug War under Creative Commons Licensing