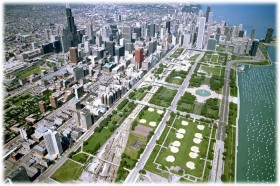 Chicago Police Department officials warn that you may still be arrested for marijuana possession at Lollapalooza this weekend even as Chicago's new decimalization law goes into effect on Saturday.
Why?  The new Chicago marijuana ticketing provision will not apply inside the festival, which takes place on fenced-in grounds at Grant Park. That's because the land is Chicago Park District property. An exception to the new rules means that police will continue to arrest those caught on parkland with less than 15 grams of cannabis, the equivalent of about 25 cigarette-sized joints.
Well that makes perfect sense to me, follow the will of the people, right?
Read more at the Chicago Tribune.