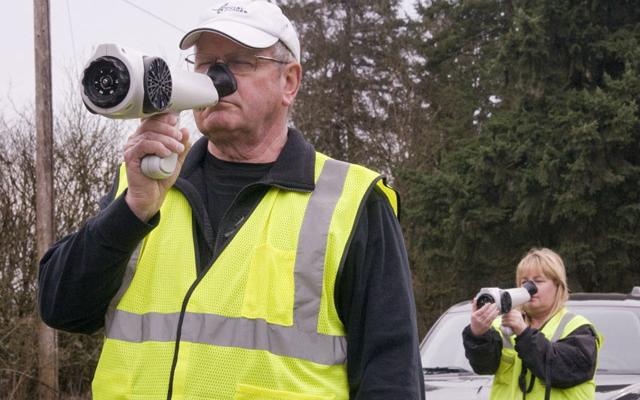 With cannabis legalization spreading, local governments are left with little direction on how to change current policies to reflect the new legal reality. Many questions remain, but authorities in Denver have figured out how to handle one pungent problem: odor complaints. No longer are they handled with criminal investigation. Instead, the Department of Environmental Health uses the Nasal Ranger to determine if an odor violation has occurred.
The Nasal Ranger looks like a cross between a radar gun and a megaphone. The operator holds it up to their nose and it filters the air outside in order to determine the ratio of the scent in question. Learn more about how it works by watching this clip by Discovery Channel Canada here.
The city of Denver has released strict guideline for production, including ventilation and odor control measures and are prepared to use the Nasal Ranger to investigate complaints. A $2,000 fine is imposed if the Nasal Ranger picks up a ratio higher than the established 8:1 ratio twice within an hour or if more than five households complain about the same situation in 24 hours.
Even more insane is a proposed Denver ordinance that could place you in jail for up to a year if an adjacent property owner can smell you toking up.
So be careful Colorado ganjapreneurs or you might walk outside your shop to find the Nasal Ranger investigating you, and then you might be in even more trouble with the state-employee if you insult them with the giggles seeing that site is likely to induce.