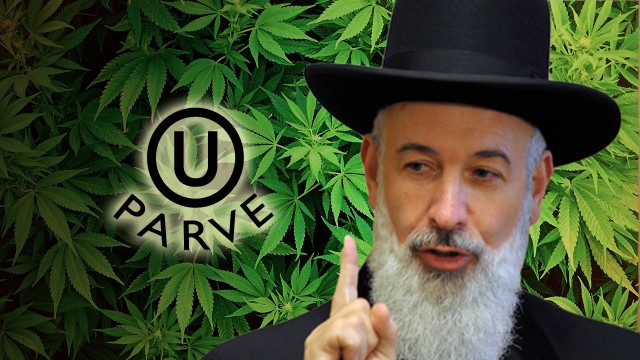 Prominent orthodox rabbi Efraim Zalmanovich has officially declared that the use of medicinal marijuana is not only perfectly acceptable, but it also happens to be kosher.
However, Zalmanovich clarified that, "Taking drugs to escape this world in any excessive way is certainly forbidden" and would like to remind members of the community that the act of smoking weed recreationally is unacceptable and not sanctioned in any way by the religion. That being said, if someone is utilizing the substance solely for medicinal purposes — to relieve pain or alleviate symptoms of illness — it is acceptable and even considered to be a "mitzvah" for those involved in treating the patient… Let's just say that the details are open for interpretation.
Approximately 11,000 Israelis currently use medicinal marijuana. This statistic is much higher than any European country. "Israel distributes nearly 880 pounds of cannabis per month. The Netherlands in comparison only provides a small portion, 330 pounds, per year," says Israeli Health Minister Yael German.
Republished with special permission from ANIMALNewYork.
Maybe far ahead in research, but I'd rather be a medicinal user in the USA rather than in Israel (I live in Israel). I keep seeing these publications of medicinal research that happens here, while in reality there are many MANY people who need medicinal cannabis and are not given it. You need to have the "right type of illness" out of a small list, in the right stage, AND having tried other treatments for at least a year. Then and only then, you can start applying for a medicinal user license, and even then it's not promised you'll get it. Do you realize how backwards that is? If you have cancer, you need to go through a year of chmeo and horrible drugs like morphin and whatnot, before you can even ASK to TRY cannabis. Only so the medicine companies will make some more money.
Very interesting, thanks for sharing your experience! The US is a hodge-podge of state laws right now, some more loose than others. For example in CA you can have cannabis for insomnia, but in New Jersey there is a very short list of illnesses (sounds like that is more in-line with the Israeli country model).