The recent release of Harborside Health Center's "The Haag", which was inspired by Dr. Seuss books, inspired me to look at what kind of Dr. Seuss paraphernalia we could find. Here's a small collection, the Lorax piece is amazing!
To find what you seek
Look for a stripe
For this Piece of the Week
It's a Dr. Seuss pipe!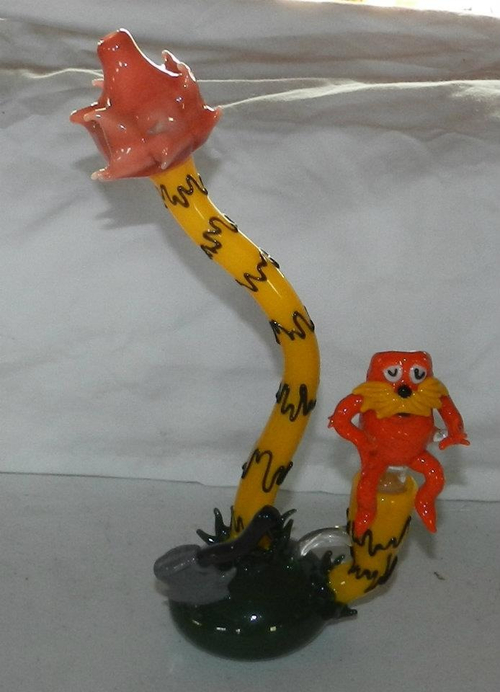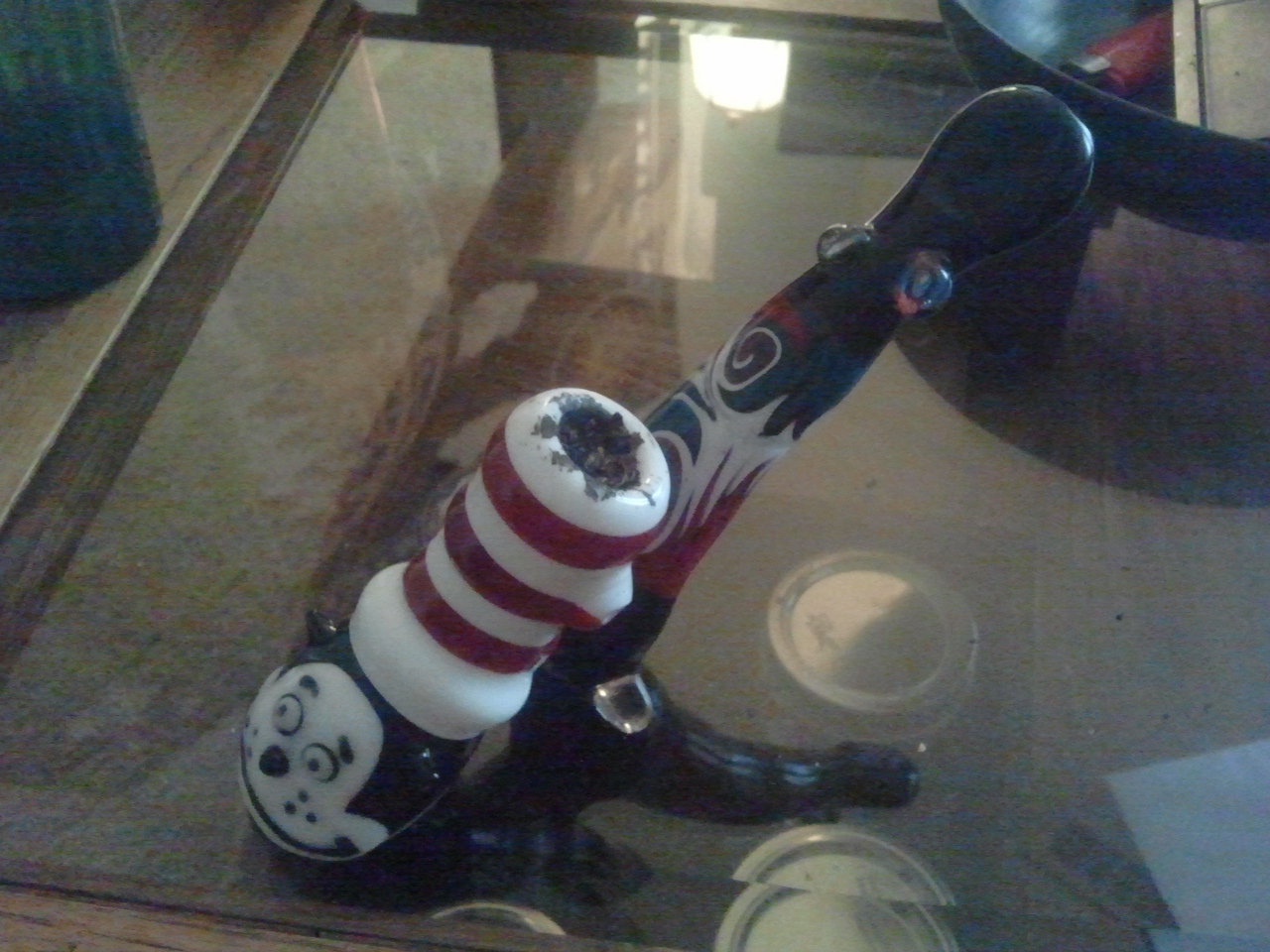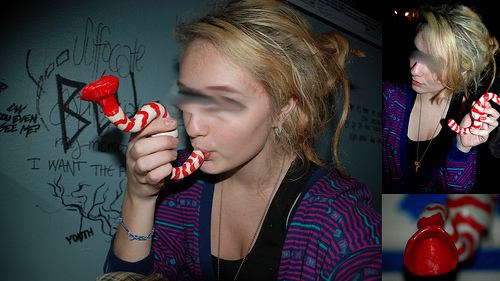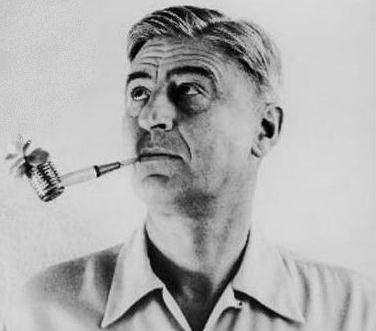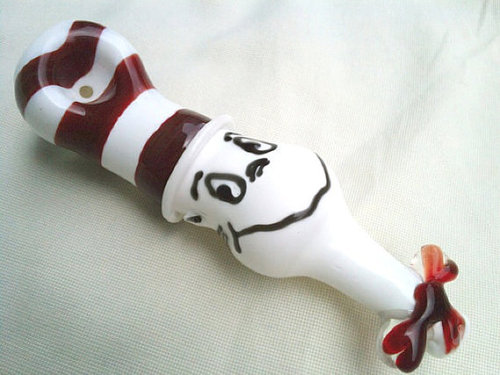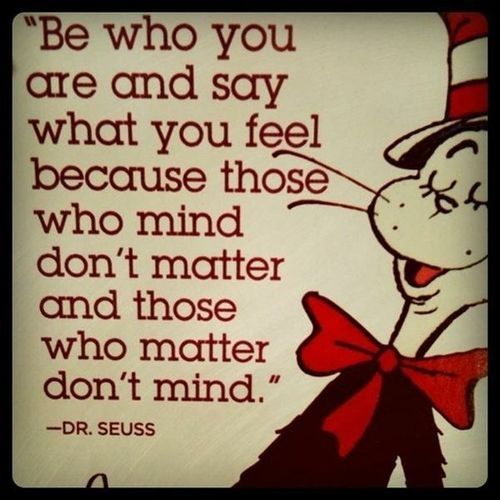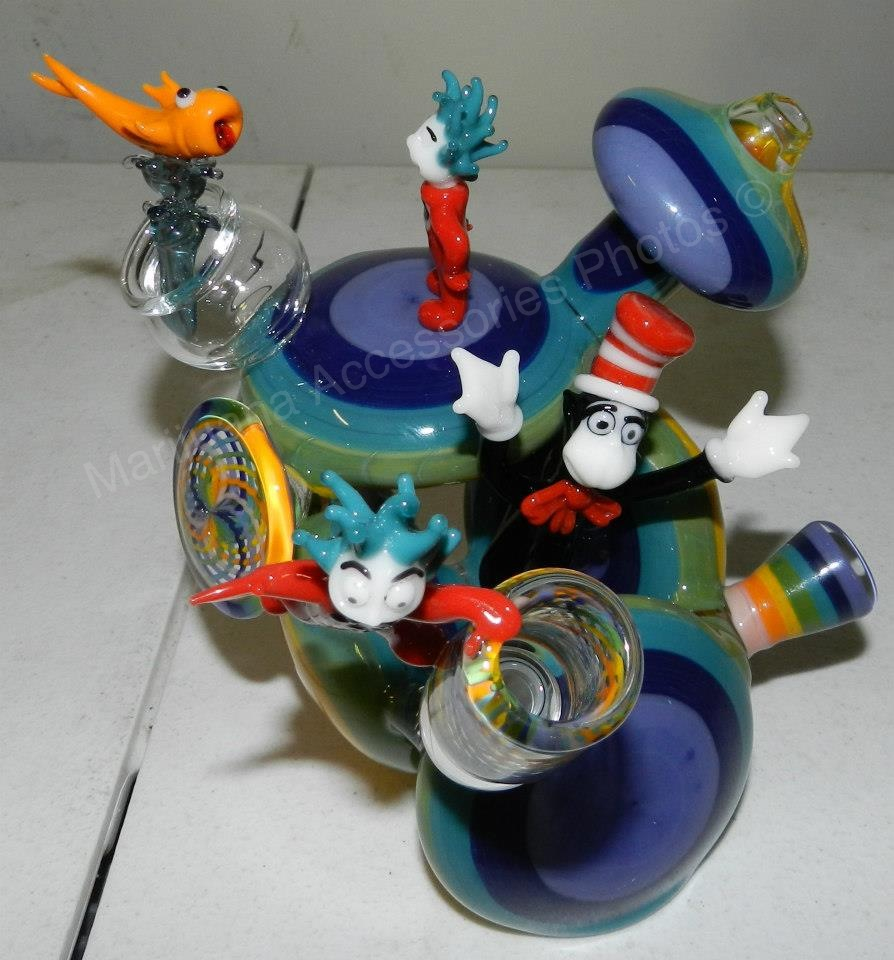 About Dr. Seuss
Theordor Geisel, aka. Dr. Seuss was born in Springfield, Massachusetts in 1904. He died in 1900 in La Jolla, California, Oh, the places you'll go! Dr. Seuss is credited with 46 children's books including: The Cat in the Hat, Green Eggs and Ham, One Fish, Two Fish, Red Fish, Blue Fish, The Lorax and How the Grinch Stole Christmas. These iconic books are still a staple of children's literature and are a lot of fun to read after a nice session. See how long you can keep up with his rhymes!
Did Dr. Seuss Smoke Marijuana?
Dr. Seuss was known to smoke a pipe (and died of throat cancer), but he wasn't known to have smoked marijuana. Of course, with all of his creative energy and the move to California, it's hard to imagine that he never tried weed. Though as an author of children's books in the 1950s, I'm sure you couldn't be known as a pot-head. So the truth behind that mystery will probably never see the light of day.
Other Dr. Seuss Pieces?
I found the pickings on the web fairly slim for Dr. Seuss paraphernalia. Do you know of other pieces out there? Please share them with all of us.
Recent Piece of the Week Posts
Check out other posts from Weedist's Piece of the Week series!