The Nate Dizzle guitar pipe is a clever hand made glass pipe that has the added benefit of being a fully functional guitar!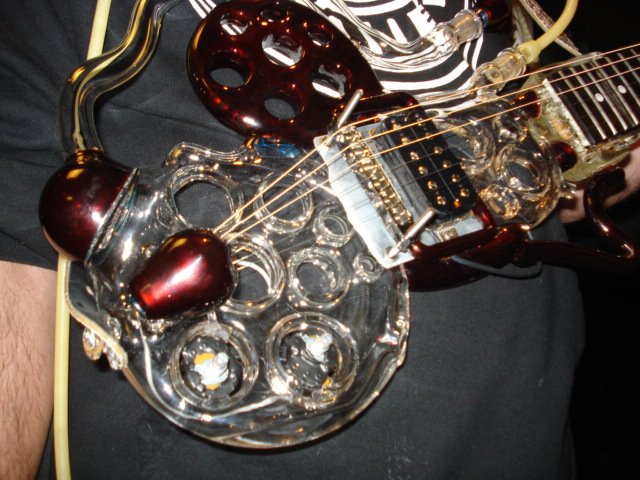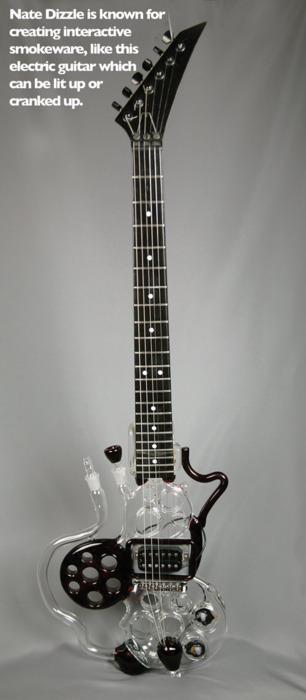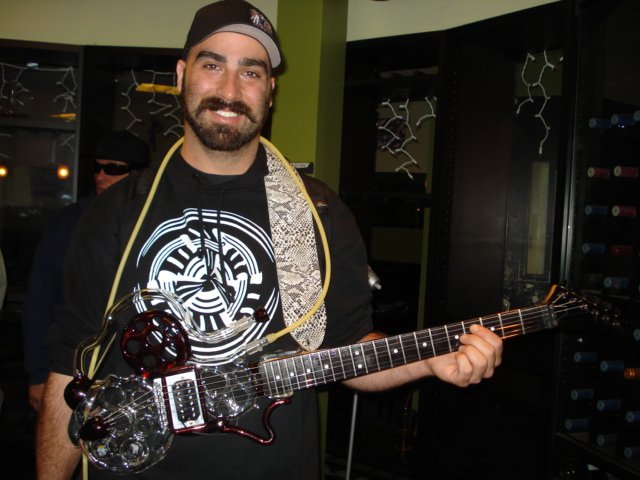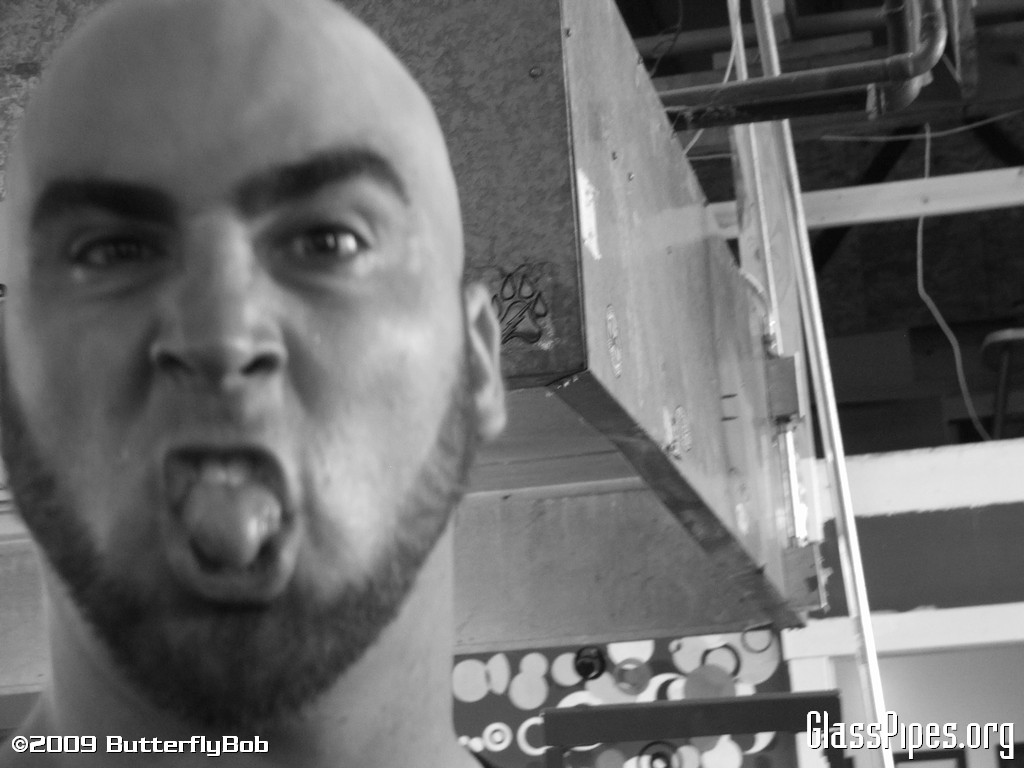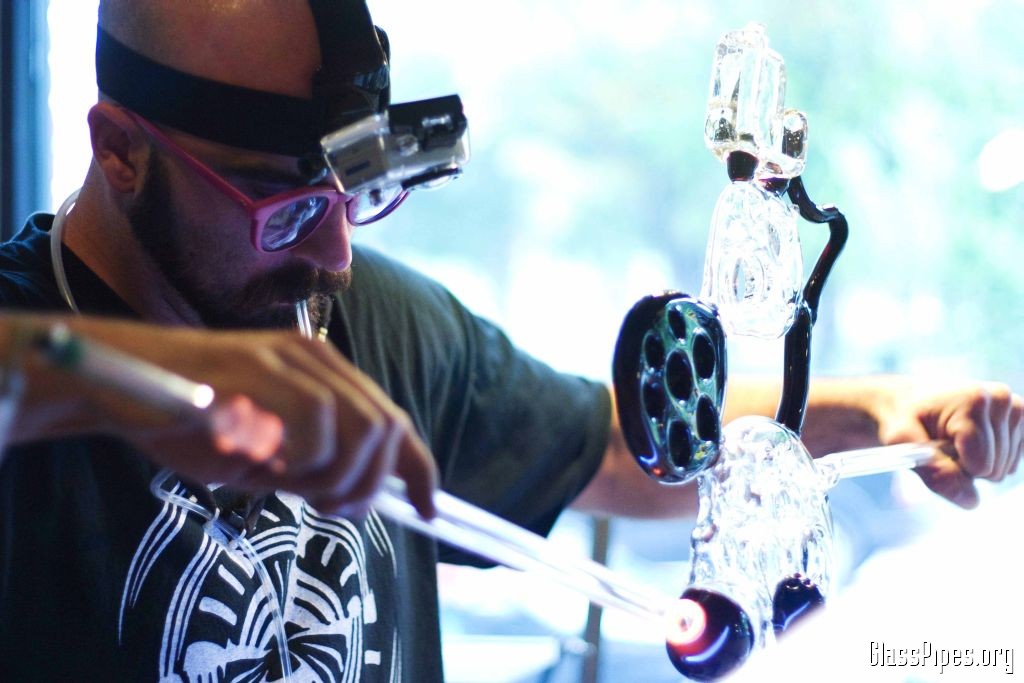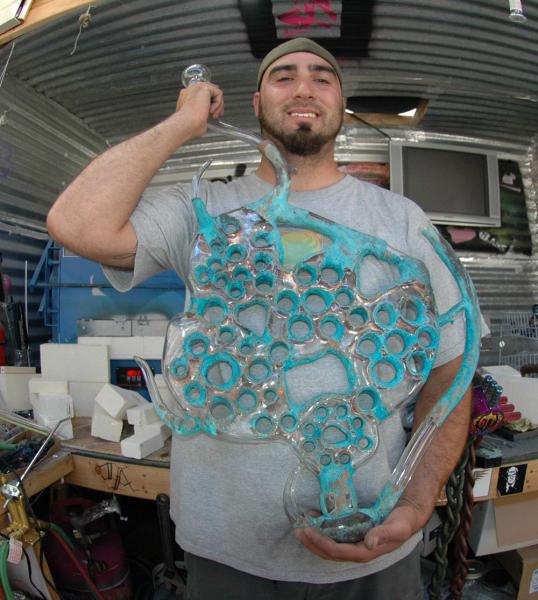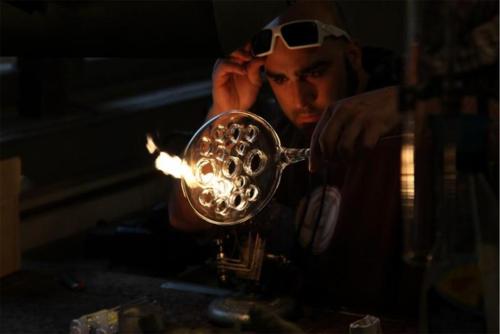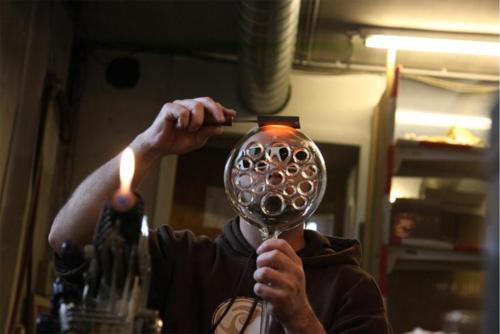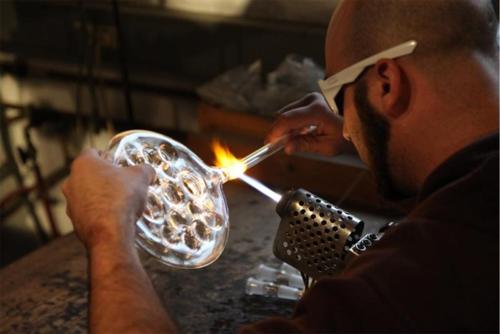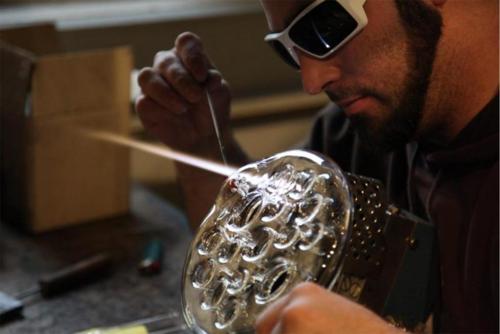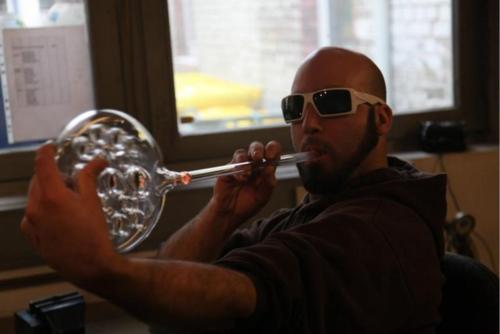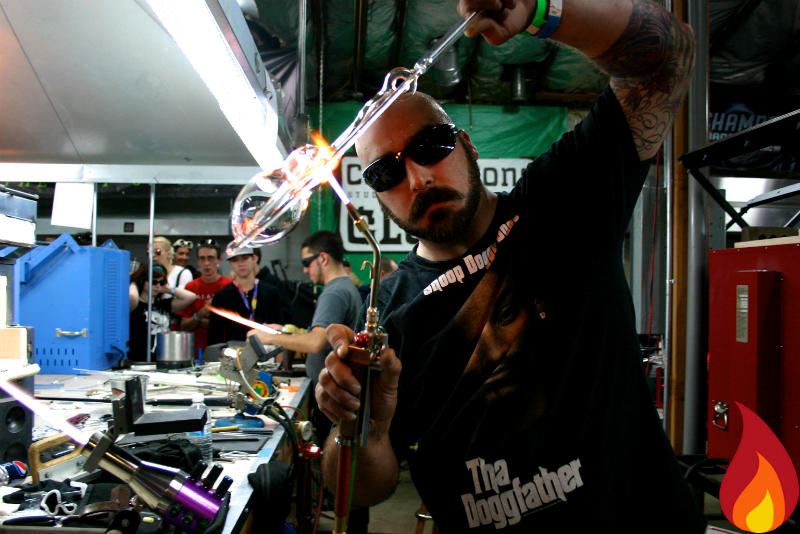 Nate Dizzle Guitar Pipe
The Nate Dizzle guitar pipe is another beautiful piece from Nate Dizzle in Seattle, Washington. I'm not sure how often you would want to try to jam with something like this, but it would sure make a fun piece to hang over your mantle.
This guitar bong is an adaptation of Nate's Swiss Perc bong design. The Swiss Perc bong is a very cool hand-blown design that creates A LOT of small bubbles when used (see the "Nate Dizzle Swiss Perc Bong in Action" section below). The upshot of more bubbles is greater surface area for your smoke to interact with your water, which theoretically should give you cleaner smoke.
Speaking of cleaning, this is not a piece that I would want to have to clean very often, so if you can get your hands on one, you probably want to keep your Nate Dizzle guitar pipe out of your heavy rotation.
Nate Dizzle Swiss Perc Bong in Action
Only a video can do true justice to the Swiss Perc bong in action, watch this mesmerizing 34 second video of smoke and water dancing through the cavities in the Nate's Swiss Perc design:
Where to Buy Nate Dizzle Swiss Perc Bongs
Weedist Piece of the Week Archives