A long time ago in a galaxy far, far away… well actually, 2012 from Cookeville, Tennessee… comes the R2D2 glass pipe for people who love Star Wars and love to get stoned. What you have here is essentially a Star Wars action figure replica, that doubles as a discreet Pyrex pipe. The R2D2 glass pipe, what could be more fun?
The woman behind this creation is 4th generation artist Kyra Toffey. Ms. Toffey started throwing glass when she was 8 years old. We applaud her for use of her skills aimed at the geek-chic set.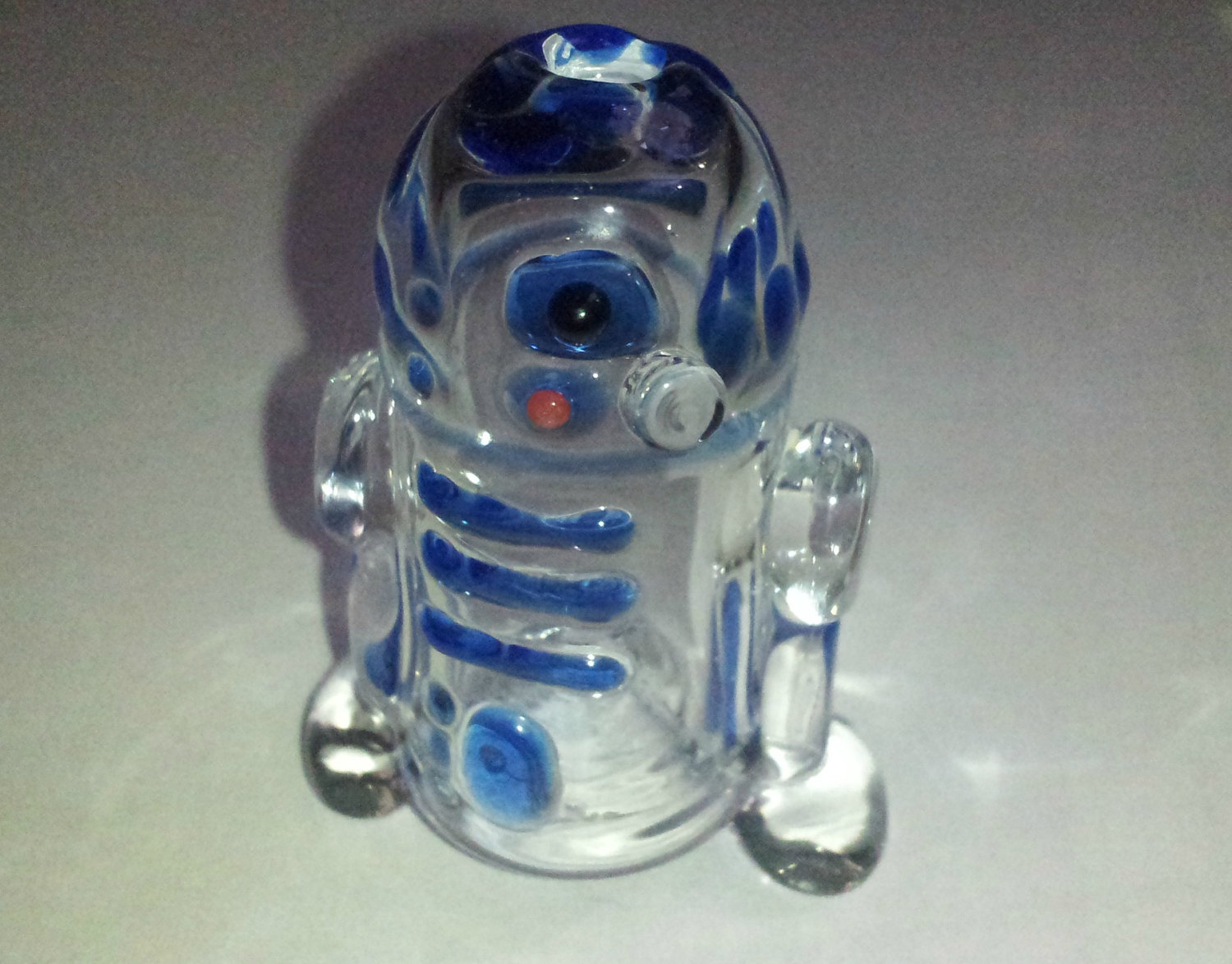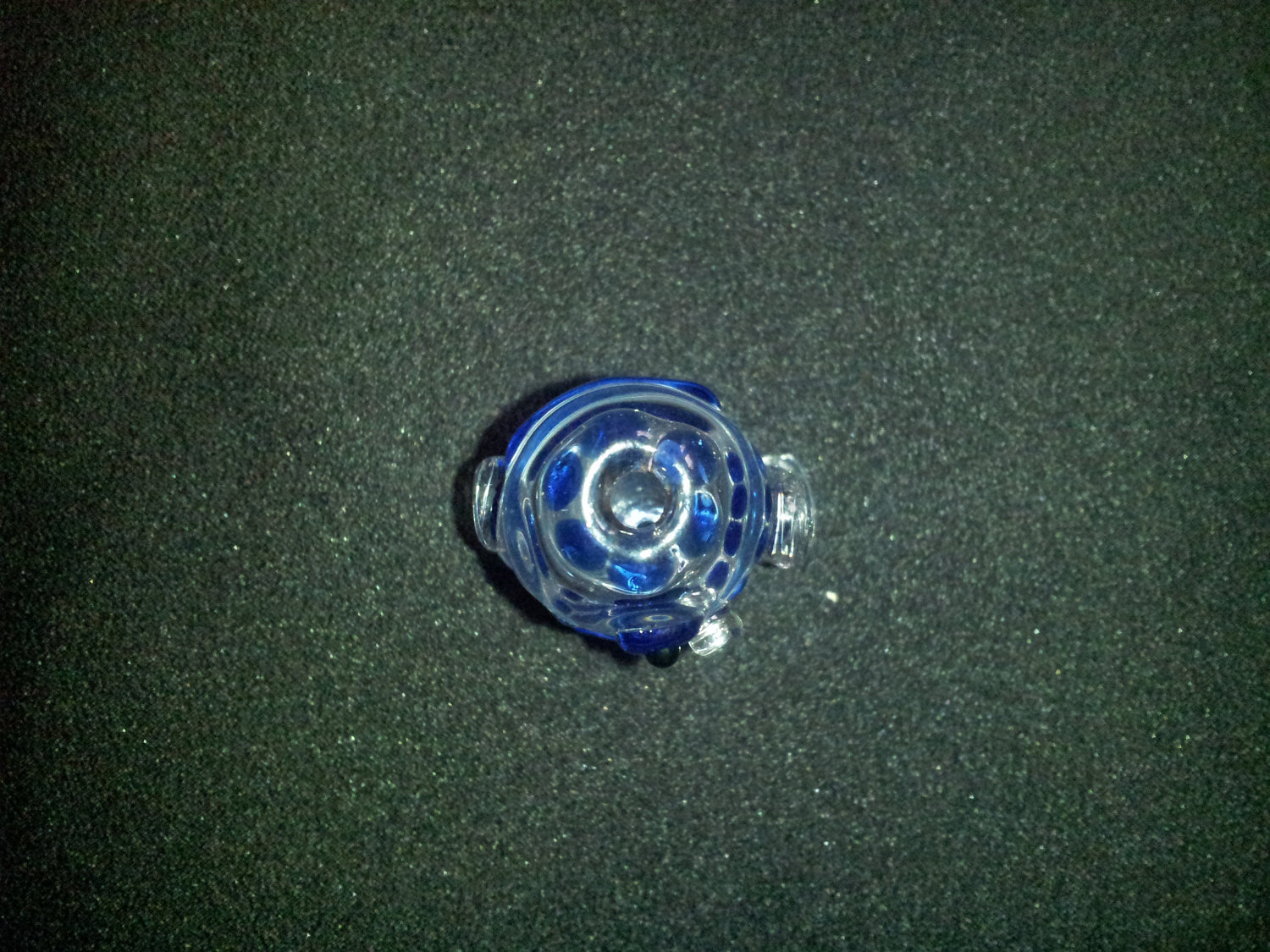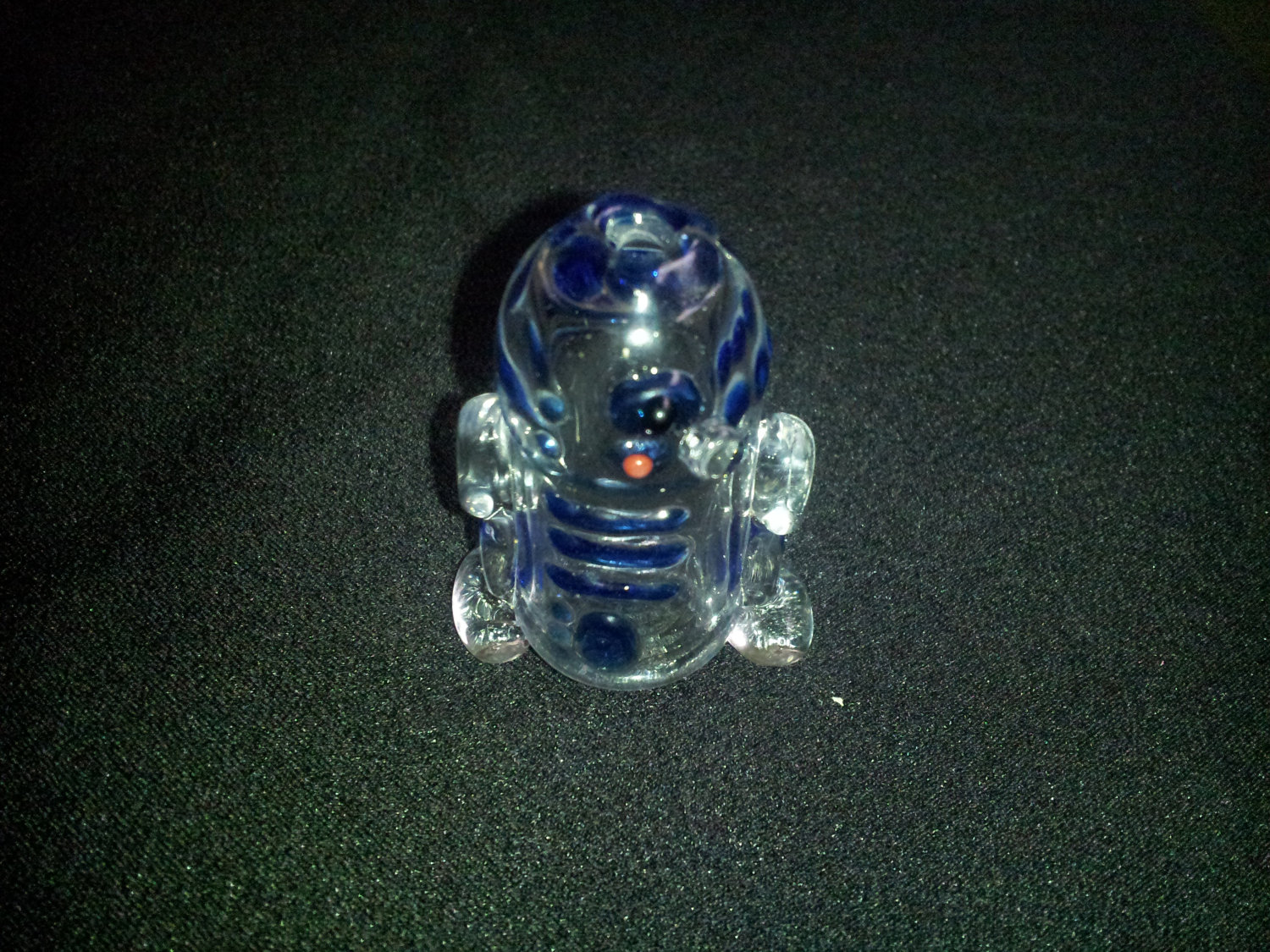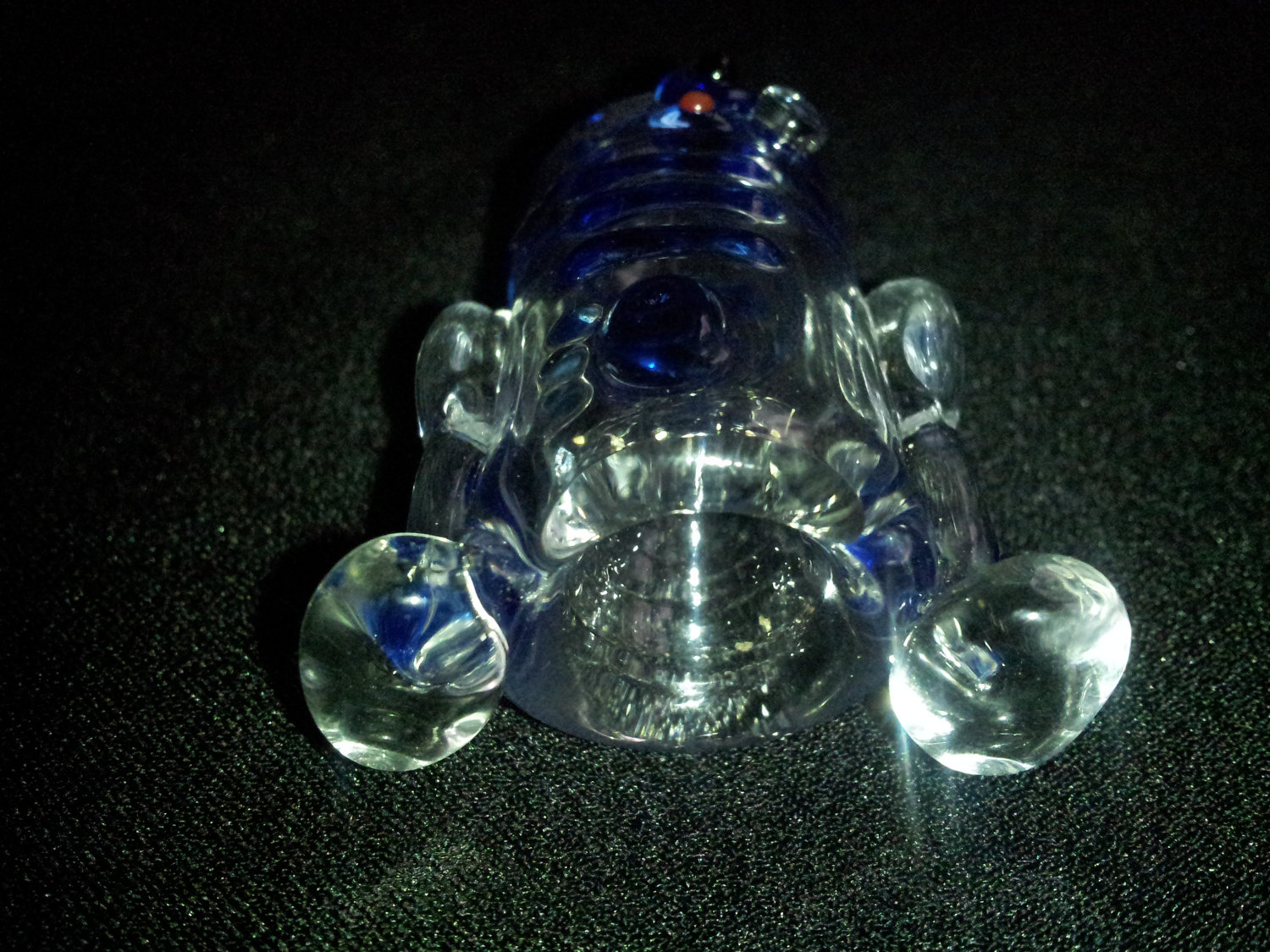 You can purchase this and her other glass pieces at Kyra Toffey's Etsy shop.
R2D2 Glass Pipe Details
This R2D2 glass pipe stands about 2 inches tall and looks like it would fit into your hand nicely. This particular R2D2 is made from double heavy Pyrex wall, so it should stand up to any normal abuse. R2D2 happens to be a straight pipe, so I would suggest naming yours R2-Chillum. According to the Ms. Toffey, this R2D2 glass pipe was the result of a Reddit suggestion. I'm always amazed at the reach and power of the Internet.
R2D2 Glass Pipe Etsy Links
Weedist Piece of the Week Archives
Check out other posts from Weedist's Piece of the Week series!