Illadelph Alien Bong
You don't have to be in Area 51 to find your very own alien, just bring a few thousand dollars and order up a custom Illadelph Alien Bong.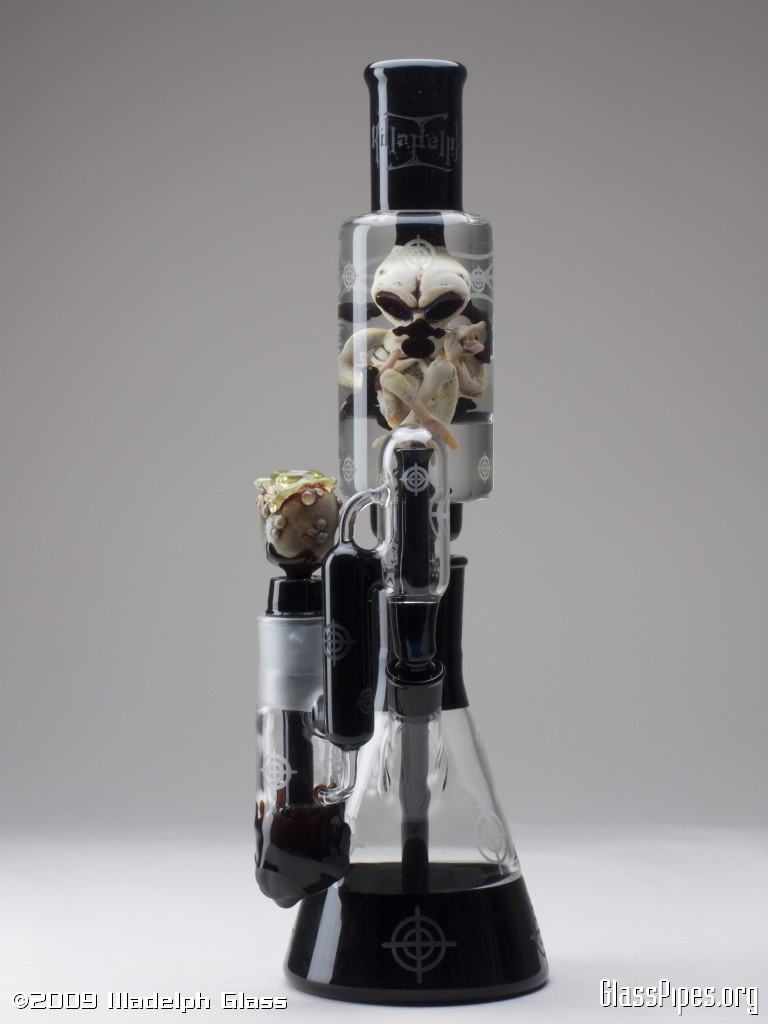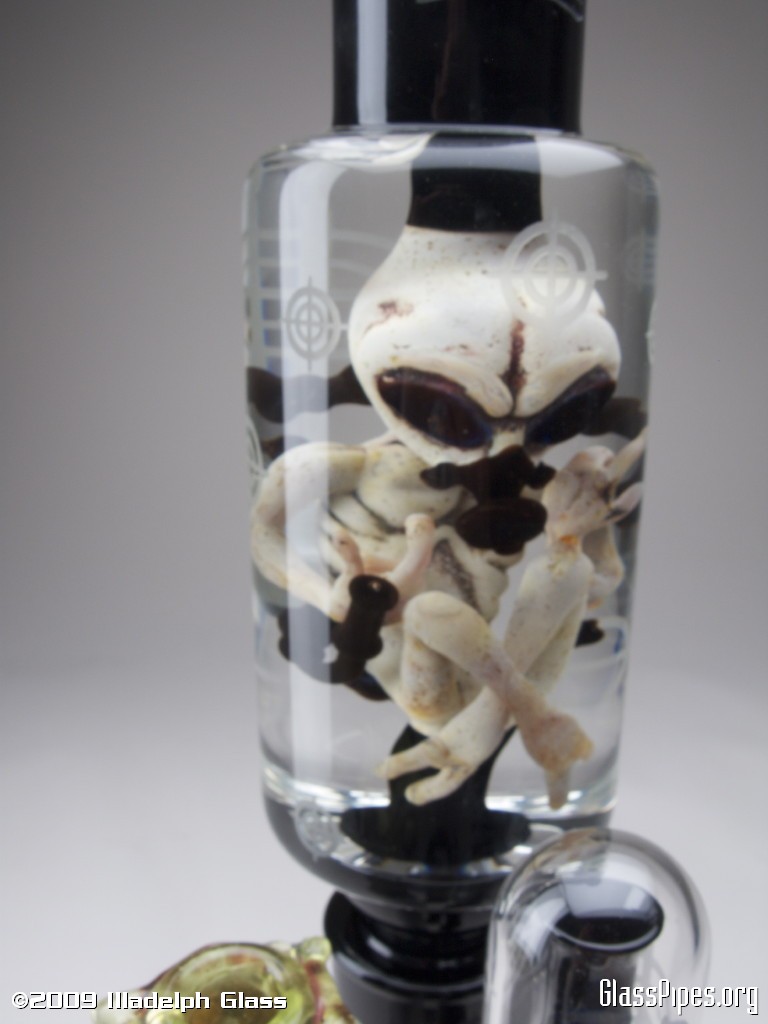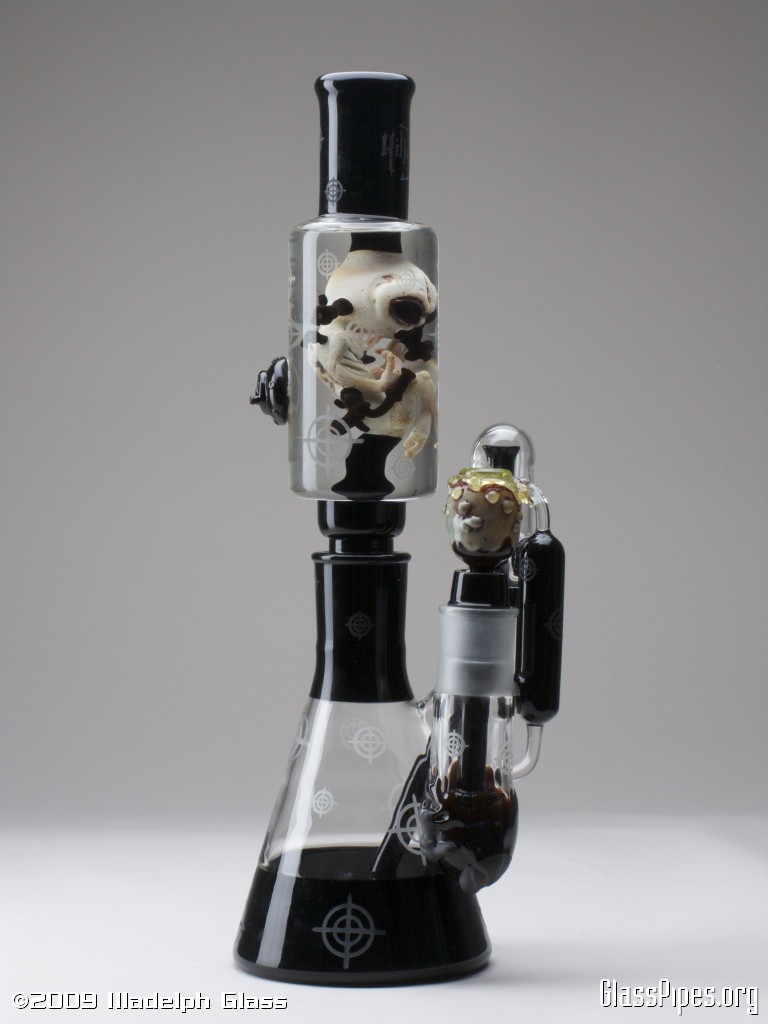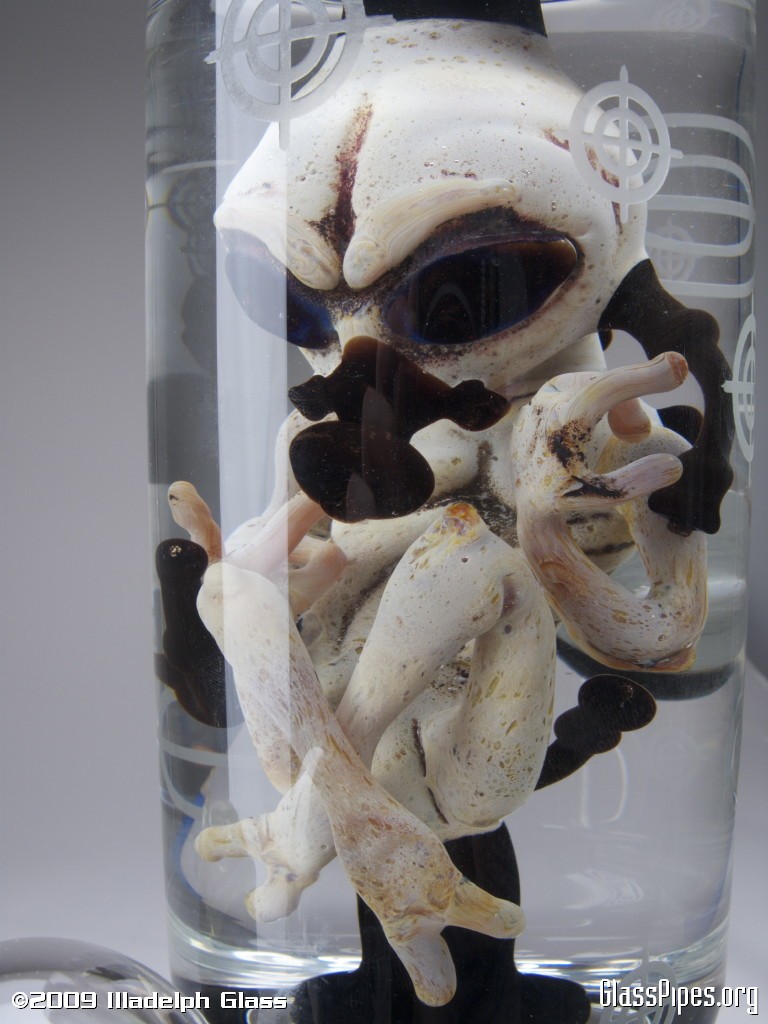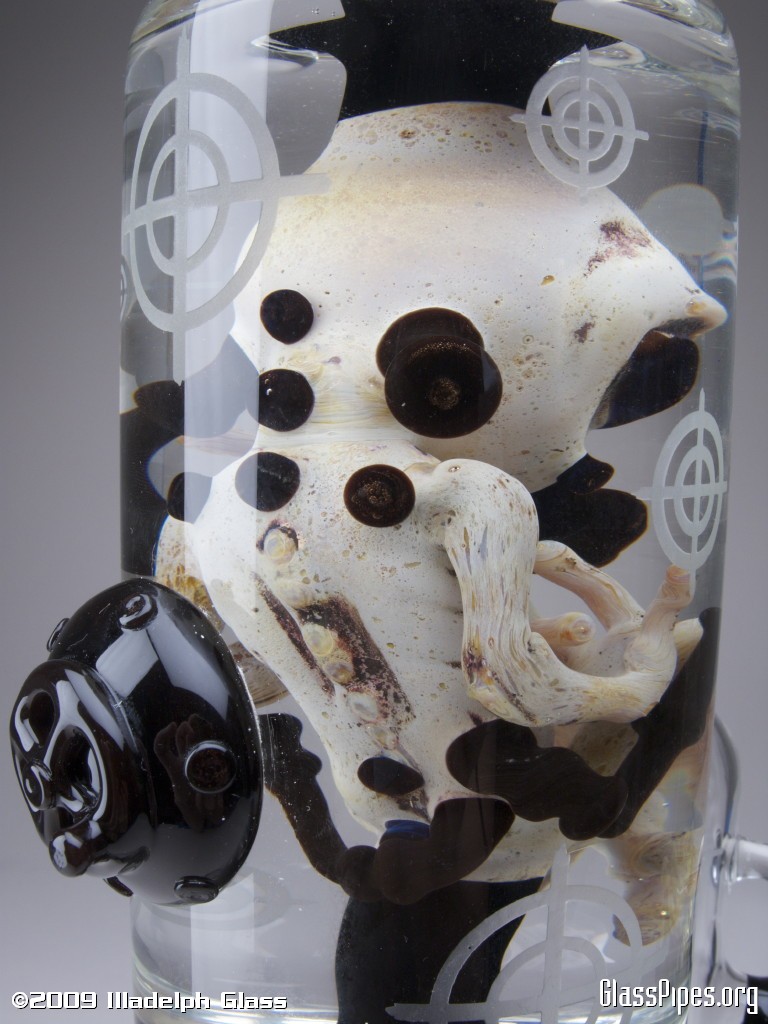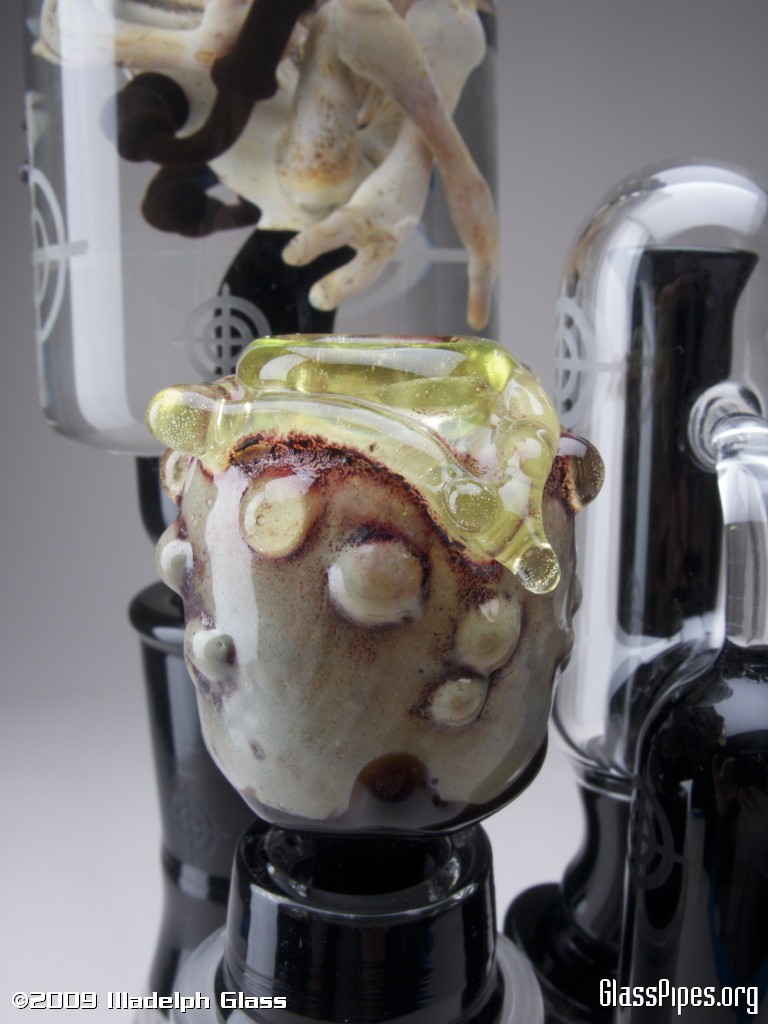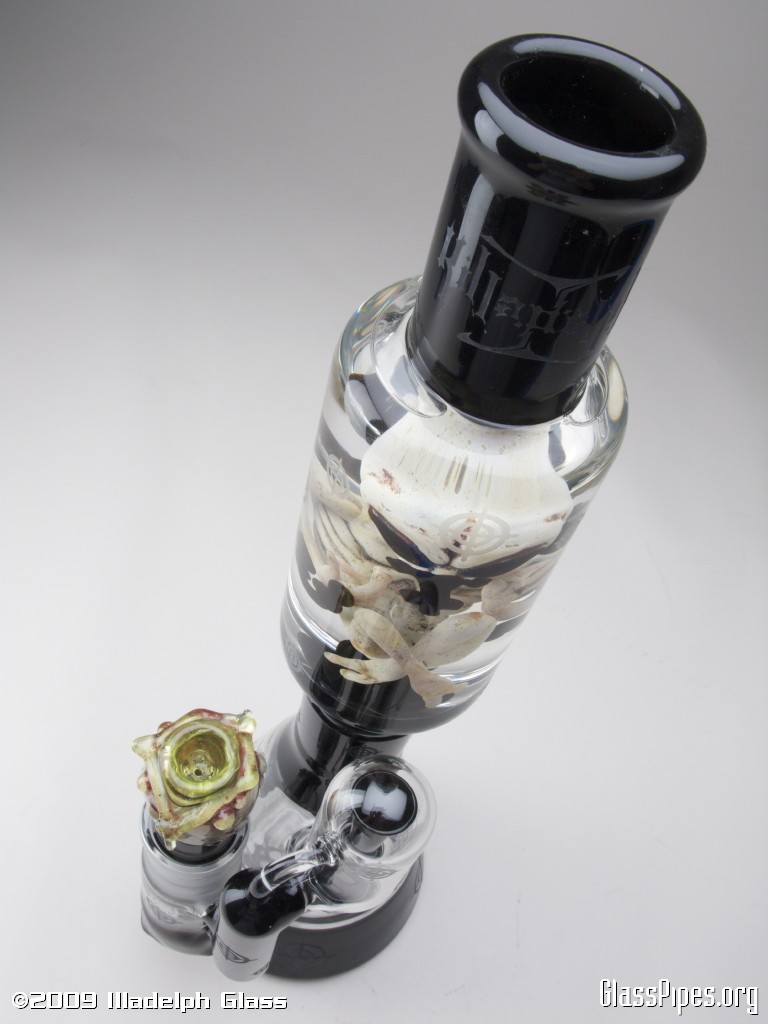 Illadelph Glass is a boutique manufacturer of high end glass pieces, founded in 2004 in Philadelphia, Pennsylvania. A bit more about Illadeph Glass in their own words:
"Illadelph glass is an urban based glass blowing corporation in Philadelphia. At Illadelph, we are always keeping the markets attention with our many new technologies and artistic approaches. All of our glass blowers are products of the prestigious, and top scientific glass school, Salem Glass blowing program out of south jersey. Some people recognize us just by our smooth, clean logo of Illadelph. other people know us for our worked section tubes, from the coil condenser section (freezable to avoid use of ice to cool hits, wouldn't you rather cool a great tasting beer with a frozen mug then a cup with ice cubes? same concept for smoking and getting the full "taste" of your tobacco product.) Illadelph glass is available all over the US."
If you happen to be in Los Angeles, and want to see the Illadelph bongs and other glass pieces in person, stop by the Illadelph bong gallery in West Hollywood.
Illadelph Alien Bong Links
Weedist Piece of the Week Archives